by Lori Torman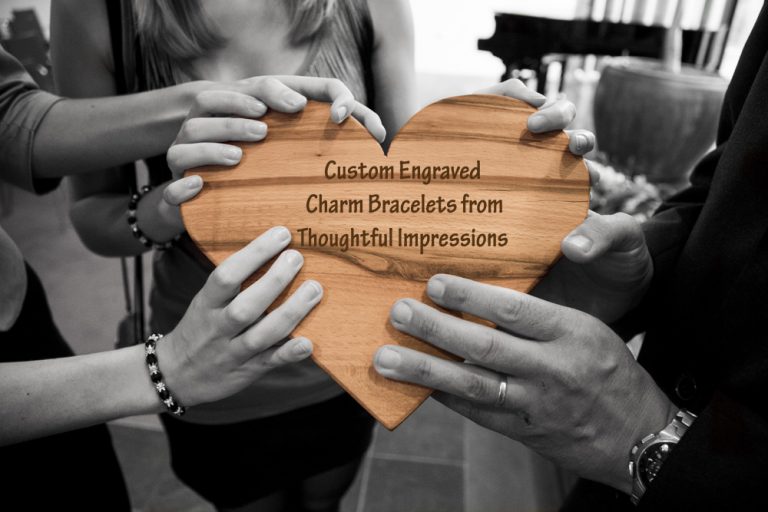 Looking for a new accessory or way to show what sort of hobbies you're into or where your heart truly lies? Custom charm bracelets are a fantastic way to show your individual style and preferences. Charm bracelets are a way to differentiate yourself from the pack, because they can be completely customized with a variety of charms, link styles, colors, pendants and more. At Thoughtful Impressions, we take charm bracelets to the next level by offering custom engraving choices as well.
Our full collection of charm bracelets can be accessorized with heart shaped and round shaped pendants which can be engraved front and back with our laser or traditional engraving methods. A way to add even more charm to your already existing charm bracelets is to select a graphic from our symbol menu. Our symbols provide a nice range of emotion and inspiration. Choose from love symbols such a hand-drawn linked hearts or if you're looking for your engraving to be more inspirational, we have spiritual and devotional symbols such as praying hands, crosses, OM symbols and more.
Charm bracelets can be worn with a variety of styles and they're great for men, women and children. Some of our customers have even purchased charm bracelets which they end up using as collars for their pets!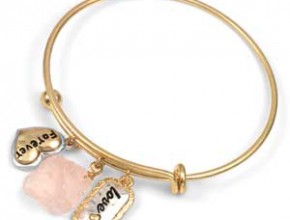 A sterling silver charm bracelet is a beautiful statement piece and a meaningful gift which can be added to for years to come. At Thoughtful Impressions, you can purchase the entire charm bracelet at once or simply order it one piece at a time. If you're looking to commemorate your travels with your charm bracelet, then customized coordinate engraving is an excellent choice for you. Simply tell us the address of the location you wish to forever hold dear and we will convert it to GPS coordinates and engrave them beautifully onto the charm pendant for you.
Take the time to appreciate all of the little things in your life by getting yourself and your loved ones beautifully custom engraved charm bracelets to last a lifetime of memories.