by Thoughtful Impressions
It's hard to believe that it's already February 2016 and Valentine's day is right around the corner. If you're struggling to find the perfect gift for your loved one (or yourself), we put together our top five gift ideas which we're hoping will inspire you. Place your orders for Valentine's day before February 10th to make sure you receive your gift on time. Unlike many other sites, we only require a 3 day processing time, one of the fastest in the industry. So, it's not too late to blow your loved one away with a one of a kind gift. And now, in no particular order, our top gift ideas for Valentine's Day:
5.Latitude and Longitude Jewelry and Gifts
She already loves you, but she will really love a bar necklace or bracelet from our new Latitude and Longitude collection. Coordinate jewelry allows you to commemorate a special location that has special meaning to you. It's also a great conversation starter as everyone will be wondering what "those numbers" mean on your jewelry. Some ideas for the locations you can engrave are:
The location of her favorite vacation spot
The place where you got engaged
Your first home together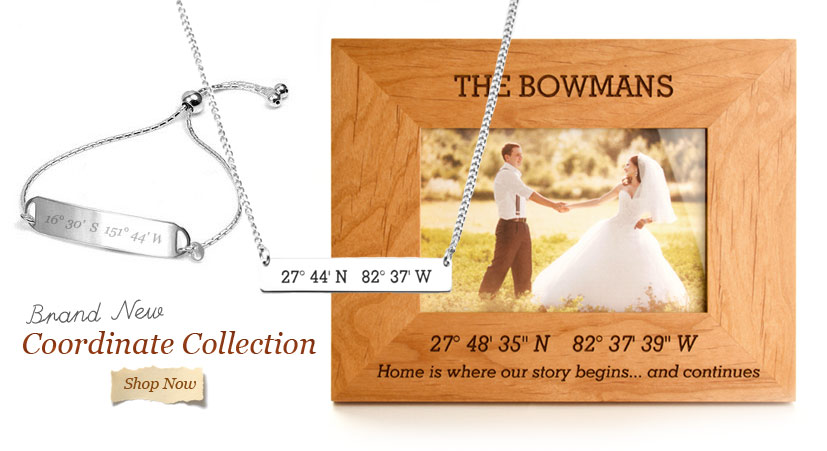 4.Personalized Cuff-links
Cuff-links are to men what a little black dress is to a women, timeless! And while a plain pair of cuff-links doesn't really strike emotion, what makes our cuff-links unique is the fact that you can personalize them and make them an heirloom piece of jewelry. Our personalized cuff-links are a gift he'll be proud to show off to his buddies! Some great engraving ideas are:
A special date to both of you.
You're my 007.
A Monogram.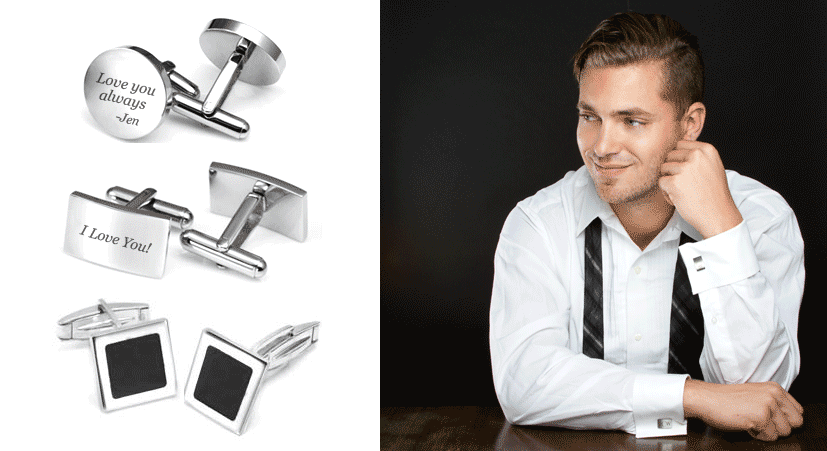 3.Birthstone Jewelry
Birthstone jewelry is not a new concept, but it is a gift idea that has proven itself time after time. We offer a wide range of birthstone jewelry styles so you can find the perfect piece for your loved one. Consider a word that describes their personality and engrave that on the front of the piece e.g. "stubborn" and then on the back your message e.g. "but I wouldn't have you any other way!" Some other great engraving ideas are:
1 letter monogram
Symbolic dates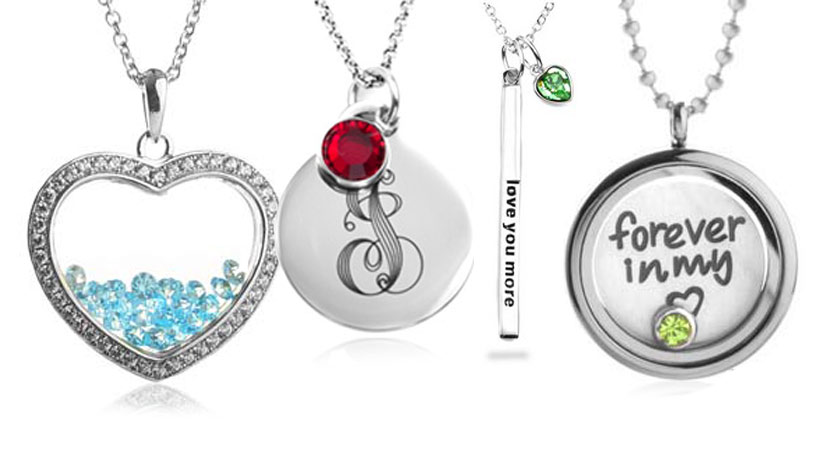 2.Pocket knives
Everyone knows, guys are notoriously hard to shop for!. But, every single man we've asked around the office loves our personalized pocket knives. And yeah, we know what you're thinking…A knife?! for Valentine's day? YES, trust us on this one. If your man loves the outdoors then nothing will make him happier than a personalized knife coming from you! Some engraving ideas are:
Engrave the coordinates to his favorite hunting spot.
His or your monogram.
A fun saying like "I like big bucks and I cannot lie."
1.Handwritten Jewelry and Gifts
Handwritten jewelry is, without doubt, our top pick for Valentine's day gift. We can take your handwriting and turn it into a one of kind piece of jewelry. The possibilities are endless with handwritten jewelry and gifts! Every single time we produce one of these pieces were in awe of how cool they are and we are positive your loved one will absolutely love this gift.