by Barry Torman
Thoughtful Impression offers custom corporate engraved logo and school logo engraving on nearly every item we sell.
The charge for custom logo engraving is just $30 for the first piece engraved and $7.95 for each additional piece.
Graphic artists —
Present your client with a quality pendant, engraved bracelet, or personalized key chains with the custom logo you designed!
Corporate marketers and event planners —
many of our custom corporate logo jewelry pieces are priced right to be promotional giveaway items.
School fundraising committees —
consider selling jewelry engraved with your school engraved logo as a fund raising project.
It's a great way for parents and alumni to show their school spirit while raising money for your organization.
Will your logo work?
To learn if your custom logo can be engraved successfully, send a .jpg file in the best resolution available to our Logo Design Team at logo@thoughtfulimpression.com. We'll be happy to provide you with a quote quickly, and with no charge or obligation. For quantity discount pricing, call us at (866) 497-6265 or email our marketing team at marketing@stickyj.com.
Shown below are a few of our customized gift/ promo products (note: trademarked logos shown below are the property of their respective owners).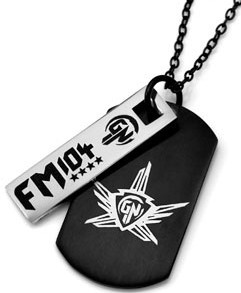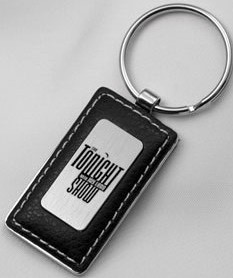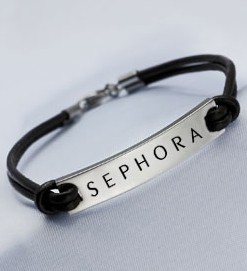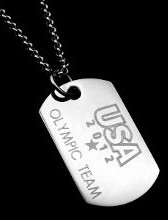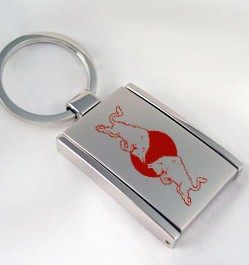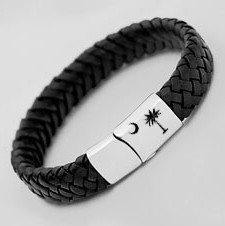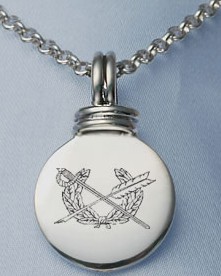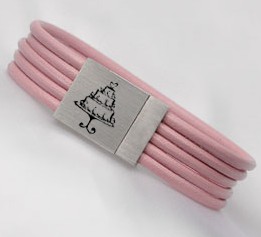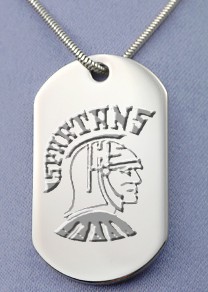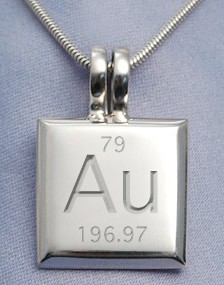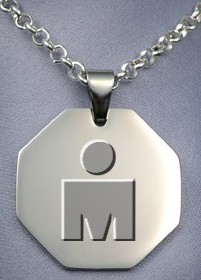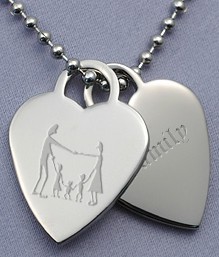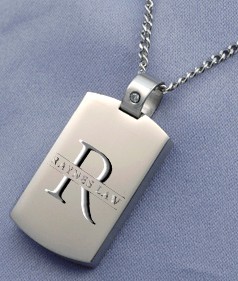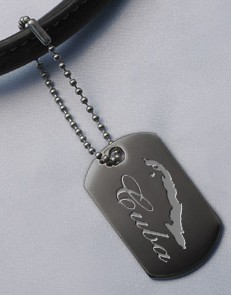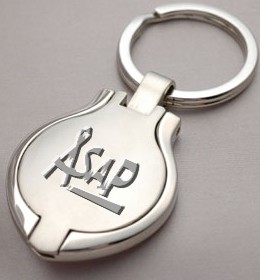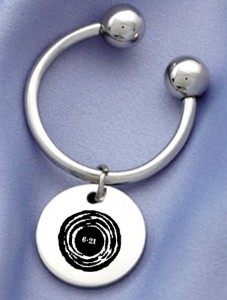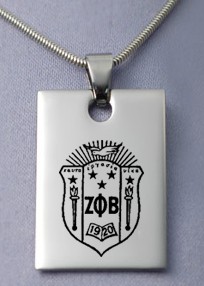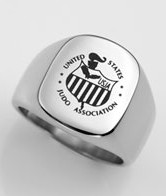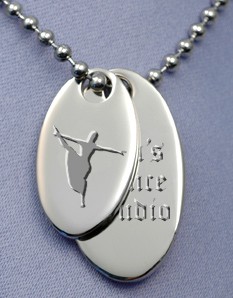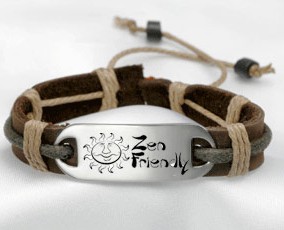 If you personally are looking to have custom work produced for a work promotion, a school event, perhaps a wedding party, groomsmen gifts and more, then please reach out to us. Send us your designs or send us a sample image of what it is that you are looking for. There's a good chance, that even if you do not see it on our website, that we can still find a way to produce it for you. Also, please keep in mind that for an order measuring more than 10 in quantity, we will be happy to provide you with a bulk discount. We appreciate your business and hope to fulfill a custom order for you in the near future.