By:
Lori Torman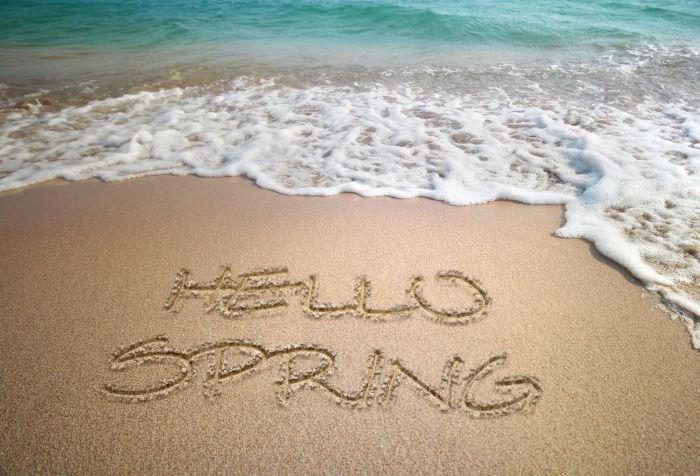 Ahh, Spring, take a deep breath and inhale this beautiful time of year which some folks rate as the best season of all. Longer days bring in more hours of sunshine which lead to a world of activities including music festivals, weddings, picnics, proms, nature hikes, beach adventures, the sanctimonious shedding of thick coats and more. Flowers are in bloom and the animal kingdom is alive with the birth of new adorable babies. Oh, and let's not forget about Spring Break — for an entire week, school lets out for both teachers and students! Yes, yes, if you stop and think about it, Spring truly is a magical time of the year.
We've got you covered for unique jewelry and gifts for all of these amazing springtime occasions and have thoughtfully created a list of shopping suggestions to aid you in finding some great options to fit any spring event ensemble.
Music Festivals– Music festivals are an amazing way to relax and blow off some steam and to wake your bodies up to the beauty of sunlight and music after being weighed down under layers and coats and gray skies for so long. What's a weekend music festival without unique personalized jewelry to have you feeling your best? Choose from a great variety of custom engravable bracelets and personalized necklaces to add your favorite musical quote or support for the number band you showed up to see that weekend! If you're just expressing your own gnarly style, do so by having a custom graphic design created by yourself or another artist carefully engraved onto a bracelet or personalized pendant of your liking.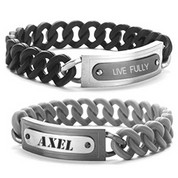 2. Spring Break – Spring break is always a favorite time of year for people to take vacations…commonly to the beach. Express your style this spring break by layering necklaces and stacking personalized bracelets from our minimal jewelry collection. We have a beautiful selection of shiny gold and sterling silver pendants and lockets which reflect beautifully off the tranquil ocean waters.
3. Nature hikes – If you're anything like me, springtime to you means it's time to head to your local state and county parks where you can hike and spend all day exploring effectively allowing yourself time to relax and calm your mind. Spending time in nature is one of the best ways we can reduce our stress levels. You'll want to be sure that the jewelry you wear hiking is durable and can hold up against the elements. This being said, an engravable paracord bracelet is an excellent choice for adventure while also providing a nice aesthetic.
4. Prom – Prom is about making memories which will last a lifetime. For girls, you'll want to find the perfect dress and accessories. For guys, it means rocking the best suit and making sure that your prom date has a night fit for a queen. Check out our awesome selection of custom engraved necklace pendants to make the best of your prom ensemble this year.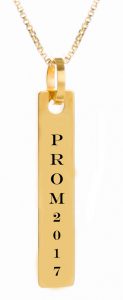 5. Weddings – Spring is a popular time for weddings to take place. Outdoor venues are popular choices because the sun is out longer and there's an abundance of flowers in bloom which makes for amazing photographs. Beautiful sandy beaches are a popular location choice as well. We've got an amazing selection of beach and outdoor jewelry to fit any style for men and women alike. For wedding jewelry, custom engraved lockets and cufflinks are an excellent gift choice.
For the memorable moments in life, shop our personalized jewelry and gift site Thoughtful Impressions today.