by Lori Torman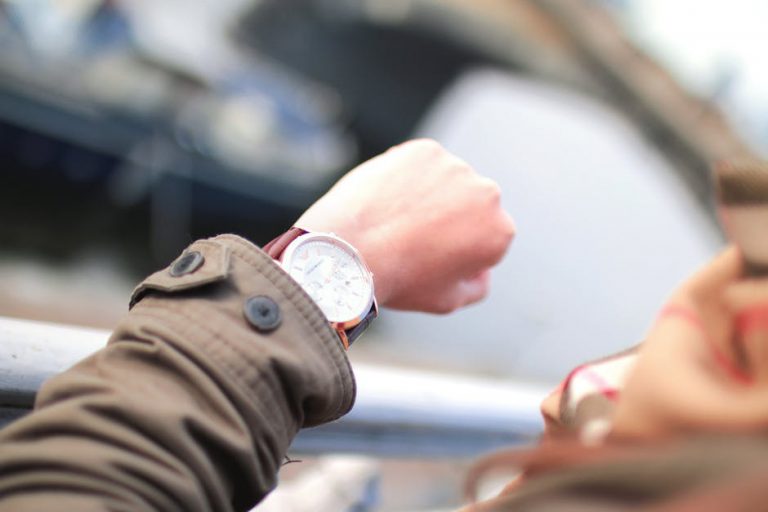 We're nearing the final stretch for holiday shopping and with this comes the opportunities to find some amazing last-minute gifts! Many people will leave their computers and head to the actual storefront shops, however, many online retailers can accommodate last minute gifts too!
Custom engraved handwriting picture frame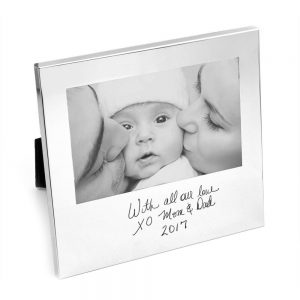 It's a good idea to check to see if any online retailers offer expedited shipping options. Many can offer expedited shipping, but if there's any sort of production time involved with your gift items, you'll need to consider that as well. Many personalization companies can take weeks to customize an item, but there are some who can expedite their production and shipping times. Thoughtful Impressions happens to be one of those companies.
With their expedited production and fast shipping options, you can order a single engraved item or a few. Unfortunately, no bulk quantities over ten items are permitted. But, as long as it's just a few, they can be engraved and shipped out to you the very next day. Expedited production is very affordable costing just ten dollars. Overnight shipping options are provided via UPS.
Just because you're in a hurry, doesn't mean you have to cut back on quality. Thoughtful Impressions carries a beautiful variety of fine quality engravable jewelry, many of which are made with precious metals such as gold and sterling silver. These products can be gently etched by our highly trained engravers to ensure a beautiful finished product that is engraved exactly as you ordered. Our traditional needle etch method is engaged for our finer metals, but if you're looking for a more durable, everyday wear style, perhaps some of our leather and stainless steel items are a better fit. Laser engraving is applied to these items for a super fast and attractive engraving.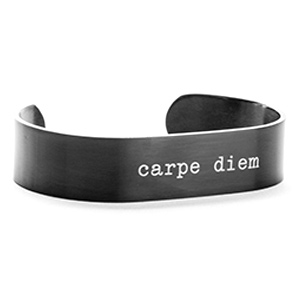 Make those last minutes count — find the perfect gifts at Thoughtful Impressions today!