by Lori Torman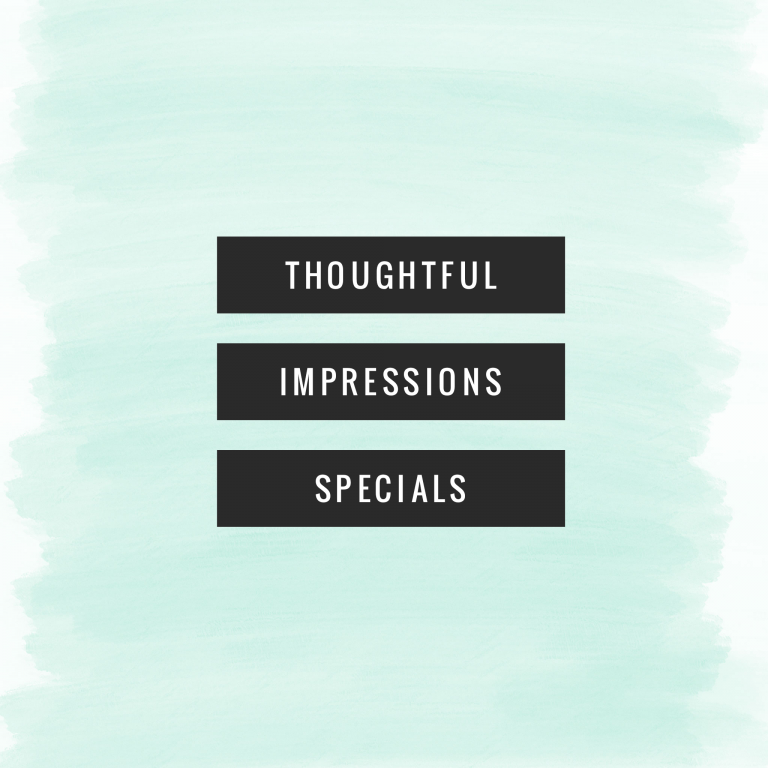 If you're unfamiliar with Thoughtful Impressions, we'd like to share a bit about us. Thoughtful Impressions has been in business for quite a long time but under a different name. We used to be called Sticky Jewelry and built an excellent reputation as a custom jewelry engraver that specialized in personalized lockets. Sticky Jewelry used to sell medical jewelry too, so a few years ago, the decision was made to split Sticky Jewelry into two companies – Thoughtful Impressions for personalized jewelry and StickyJ Medical ID for medical ID's. What this means, is that even though Thoughtful Impressions may seem new, it's been around for almost 20 years now.
With age, comes experience. All of the engravers working at Thoughtful Impressions undergo extensive training to learn about the ins and outs of successful engraving with all our machines including two different types of lasers, signature needle etch machines and hand-stamping. From there, they're taught about placement, type, and through experience, they learn how to create an engraving on hundreds of products in such a way that it looks beautiful while giving the customer the engraving they've asked for. Often times, they'll use their expertise to suggest engraving the product differently to give it a better look. For example, if you're engraving a symbol and text, sometimes, depending on the font and symbol selection, the symbol may look better left justified and a bit smaller than the text. Little adjustments like that make a huge difference!
Gold Custom Engraved Necklace For Her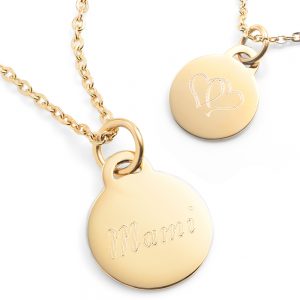 But…enough about us, let's get to the exciting stuff, what you came here for — you're here for a red hot sizzling deal! While Thoughtful Impressions works hard to ensure that our pricing is competitive and is positively set for the quality and value of work we produce, we also understand that times are tough and sometimes you need a little help to afford something extra special.
You can enter a google search to try and find some of our digital coupon codes through deal sites like Dealspotr, but chances are you'll find more deals by continuing to read this article.
One of the easiest ways to get a coupon code to use with Thoughtful Impressions is by signing up for our email list. Simply visit our website and at the bottom of the page, enter your email address and hit subscribe.
That's right, first of all – if you haven't done so already, you should sign up for our email list which will put you on the front lines of consistently receiving updates about new products, engraving techniques, Thoughtful Impressions coupon codes, special savings opportunities, contests, and more!
In addition to signing up with our email list, we will sporadically post coupon codes that are good for one time use on our Google +, Pinterest, Instagram and Facebook pages – so if you haven't done so already, make sure you like and follow us on all of those social media platforms so you can snag a social media coupon code every time they're available. Sometimes, these coupon codes offer up to 50% off!
Bulk discounts are available for quantities of 10 or more!!
In addition to coupon codes, every Spring we host two giant clearance sales filled with amazing discounts on jewelry and home goods. Our most popular clearance sale is our 5,4,3,2,1 sale. The first day of the sale, all the clearance items are on sale for $5, the next day the price drops to $4, then $3, then $2, then on the last day all the remaining items on clearance get sold for just $1. It's important to stay connected to us so you know when this sale happens each year, because though it happens in the Spring – the week it's held on changes each year.
Okay, so now that we've filled your head with some of the amazing ways to get savings with Thoughtful Impressions – here's one more special treat simply to say thanks for reading this article. If you enter this coupon code: OURTREAT20 , you'll receive 20% off site-wide on your next Thoughtful Impressions purchase. In addition to our special treat to say thanks, if you visit our engraved gifts and jewelry gallery page, we've hidden one more complimentary coupon code for you to use on our site. If you can spot the code, enter it at checkout and enjoy your extra deal!