by
Barry Torman
Obsessed with DIY projects? So are we!
Whether you just want to be creative or get organized, personalizing your projects let you personalize your life.
I love the kitchy / homey trend; but every time I complete a project with something like chalkboard paint, I wonder how long the trend will go on?
I found the perfect project solution with metal name plates. Depending on the project, and style of the rest of the house, metal can be transformed to suit your needs. It can be fun and earthy or elegant and classy.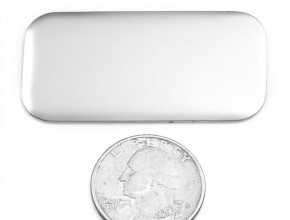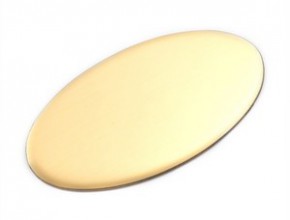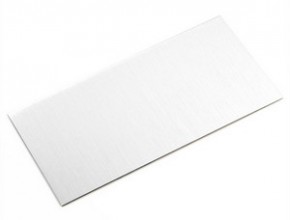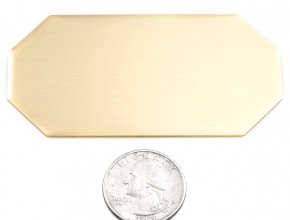 With the various colors, sizes, and font options available through Thoughtful Impressions, the possibilities are endless!
Here are my favorite DIY projects to create with your very own
Personalized Name Plate:
Engraved Name Plates to Organize your Linen Closet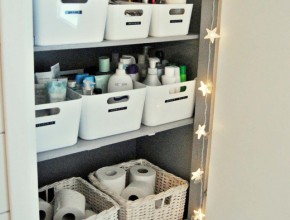 In a smaller space, you don't always have the option for a hidden closet. Enter all of these beautiful closet makeovers! Organizing your closet serves aesthetic and functional purposes. After a closet makeover things are easier to find, you know what supplies are running low, and you aren't ashamed to let your friends find the Tylenol. Adding these plates to bins will help you find what you need in a beautiful space.
Display your Child's Artwork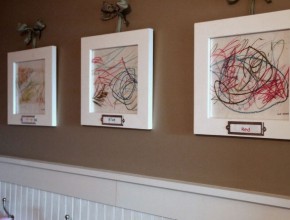 Do you live with a future VanGogh? Display their work with pride while adding great decorative class to your living room or hallway. Pick a frame for each child and swap out the new drawings, or create their own museum with plates that list the Artists name, Title, and Date. I've attached the plate to the bottom of chunky wooden clipboards to make swapping pictures easier and gives my wall an earthy feel.
Desk Name Plate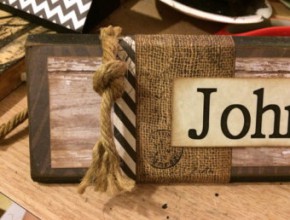 Do you have a new job or maybe trying to show your appreciation to a great boss? Making a desk or office personalized has been shown to raise morale. And let's face it; if we spend most of our waking day at that desk, we want to love it! Keep it simple with a classic desk name plate or get creative and use the adhesive backing on the personalized plates to stick it to any surface you've made.
PeeWee Soccer Trophy
Are you the proud coach or parent of a peewee athletic league? Your team deserves to know how awesome they are with team trophies! Save big by ordering or making trophies and getting group discounts at Thoughtful Impressions on their personalized name plates.
Class Reunion Favors: Engraved Photo Frames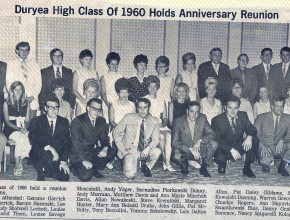 High School, college, or Military division/company celebrating a reunion can use personalized name plates to adhere to any favor photo frames! Nostalgia is something that can be kept alive with a simple picture. Let the whole group share good times and great memories with before and after pictures framed in personalized favor frames.
Personalized Spice & Kitchen Organization
I spend most of my time at home in my kitchen, my bet you spend a lot of time there too. The kitchen has been called the heart of the home, let's make that heart beautiful. Display cooking ingredients and spices in style with personalized jars or containers. Build your collection by starting with everyday items like Sugar, Flour, Rice, Herbs, Etc. Before you know it, your kitchen is ready to be on the cover of Home & Gardens, even competing with Martha's.
Memorial Dedication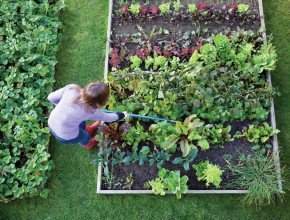 When we lose a loved one, we remember all their great characteristics and their favorite pastimes. Use a name plate to commemorate your beloved family or friend in their place. Did they love working in the garden? Set up a personalized garden stone. Maybe they had a passion for playing pool; add a personalized plate to your pool table in their memory. The adhesive back on our personalized name plates allows you to stick the plate on anything you'd like to remember them by.
Fantasy Football Championship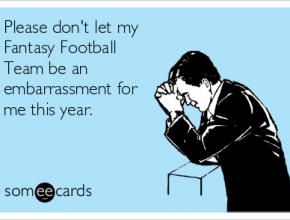 It's that time of the year. Fantasy Football teams have been drafted and match ups have started. How intense is your League? Do you have a trophy or idol your group passes to each season's winner? "Up the ante" and make the game more fun with personalized plates for the trophy. Go, Fight, and Get bragging rights from your friends!
What will you personalize today?