by Barry Torman
History of Lockets and the Heart
Originally a gift only for wealth and nobility; lockets were given as condolences to those who had lost a loved one in the Victorian Era. After centuries, people realized the beauty and versatility inherent in lockets. Keep reading to learn more about how a personalized locket can make a great gift!
Unlike lockets of the Victorian Era which were only engraved with artful designs, our modern day lockets can be personalized as well with the recipient's name or initials, and often a personal message is engraved on the back. Lockets have been made out of every known metal, and come in every shape and size imaginable. Most lockets today are made of sterling silver, 14K yellow gold, 14K white gold, and 18k yellow gold, and it's common also to see lockets that are gold filled. Gold filled lockets are priced similar to sterling silver lockets, but must, by law, have one layer of at least 10K gold that makes up at least 5% of the total weight of the locket.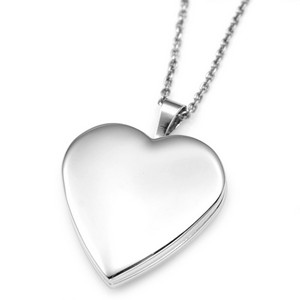 Beautiful Heart Locket
One of the things we pride ourselves on at Thoughtful Impressions is the quality of the items we sell. This is especially evident in our engraved lockets collection. A personalized locket is a gift that's meant to be passed down from generation to generation. This is why durability is so important!
In life, you typically will get what you pay for; and even though our personalized lockets range in price from less than $40 to several hundred dollars, we guarantee the best quality in each one of them.
The second thing I'd like to point out in this post is the quality of the metal. Thoughtful Impressions has locket styles available in 14k gold, white gold, and sterling silver, as well as base metals plated with gold or silver. However, even our most affordable lockets made from base metals such as stainless steel, are durable, high-quality metal alloys that are very beautiful and more resistant to denting than a typical locket.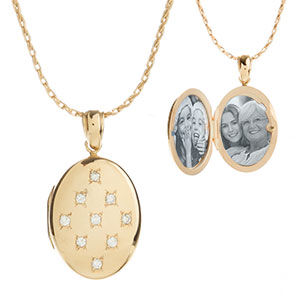 We know you will fall in love with each of our beautiful personalized lockets and find one that you feel is worthy of putting your heartfelt feelings into.