by Lori Torman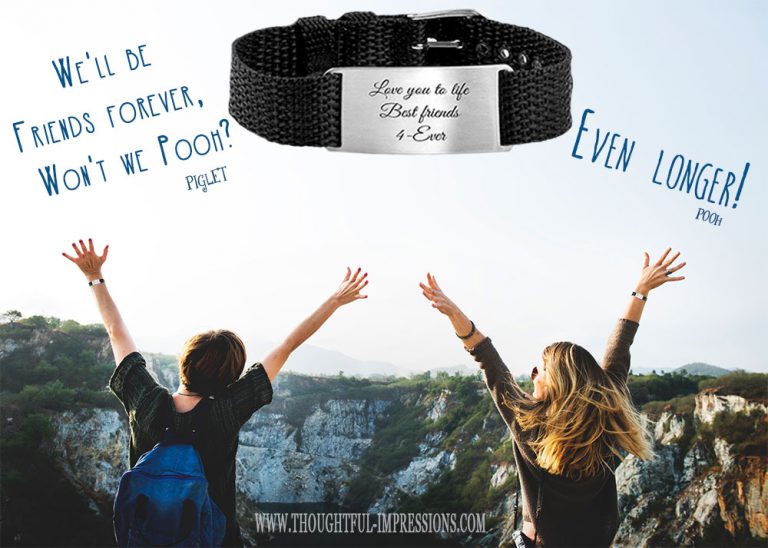 We have many different ways to make your personalized jewelry uniquely you! In this post, we'll be discussing our two most commonly used custom engraving styles as well as ways to create different looks using monograms, symbols, text and more!
The two engraving styles we'll discuss are traditional needle etched and laser.
TRADITIONAL (ETCHED, DIAMOND DRAG) ENGRAVING:
With traditional etched engraving, the inscription is etched into the metal using a diamond-tipped stylus. The look is very elegant, and it's typically the best choice for polished stainless, sterling silver or gold jewelry items. There is no color added when traditionally engraving. We offer monograms, symbols, and text as well as custom logo orders.
Now on to laser engraving…
Laser engraving can be done in stainless steel, black plating, gold plating, titanium and more. We use aYV04 laser which is one of the best options for laser engraving available. Through a process called annealing, it actually alters the metal itself to inscribe your text, symbols and more. Why is this one of the best options? Because many companies that offer "laser engraving" are simply applying a chemical over the metal and attaching a color to it, which easily scratches off. Our YV04 laser changes the color of the metal itself, so there are high color contrast and virtually no possibility of your inscription being removed.
The most common personalization technique our customers utilize is to have us engrave their own text such as inside jokes shared between friends or a romantic message shared between two lovers. What we think tends to look best is when text and symbols are used in conjunction with one another. We provide a great variety of symbols to choose from which cover many topics. Some of these topics include – love, nature, spirituality, humor and sports, alchemy, science and more!
Handwriting Jewelry is the latest and greatest in custom jewelry. It really doesn't get much more personalized than this! If your child made a beautiful masterpiece recently, have it engraved on a piece of jewelry! We can also engrave signatures for loved ones or of loved ones in memory of those that are no longer with us. Simply take a picture with your smartphone of the message or hand-drawn image you would like engraved and email it to our graphics department to convert for a beautiful custom engraving!
Take it one step further and create custom baby feet jewelry! Just take a photo of the inked footprints from the hospital (or make some new ones yourself) and send them in! We will engrave your child's footprints on one of our pieces!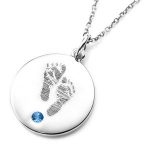 Coordinate Jewelry is also another popular trend as of late. A coordinates necklace is a unique way to show your friends, family and significant other just how much you care. If you send us the address of a special place you wish to have forever commemorated, we'll obtain the coordinates for you and engrave them along with a meaningful message or symbol of your choosing directly onto the jewelry you like.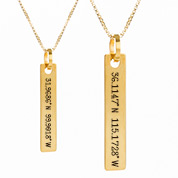 We have so many other options to personalize jewelry, it would literally take us a week to write about all of them – but hopefully, these suggestions and ideas helped! Thank you for trusting us to bring you beautiful personalized items!