by Lori Torman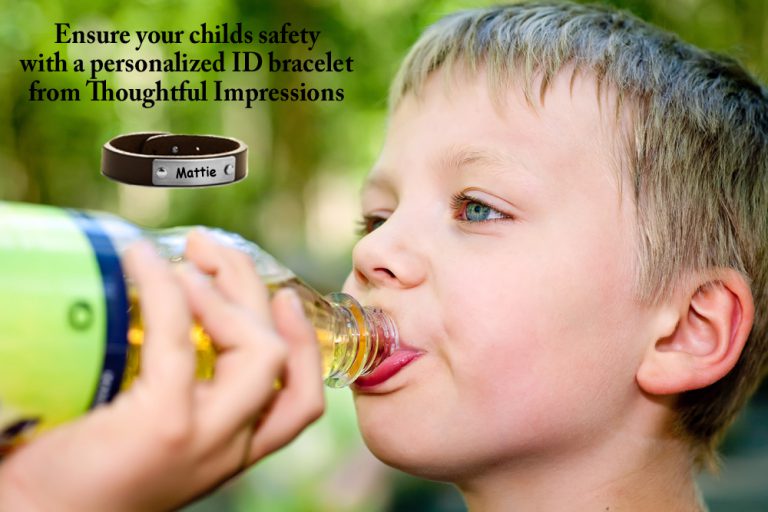 It's summer and along with summer comes a variety of outdoor activities for all–boys and girls alike. Schools have let out and many parents have opted to place their kids in summer camp programs which strongly utilize the outdoors for a large bulk of their activities.
Keep your child safe this year with a personalized ID bracelet from Thoughtful Impressions. We have an excellent assortment of style and materials available to serve multiple purposes and looks.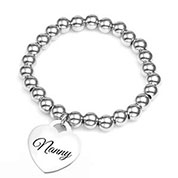 Our personalized ID bracelets come with engravable ID tags which are typically inscribed with the child's first name on the front. The back engraving space is usually utilized for emergency contact info. For children with a medical condition, we suggest visiting our sister site StickyJ Medical for one of our medical alert bracelets for kids to provide optimal safety.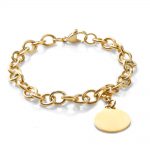 We have a great range of materials in our personalized id bracelets collection which includes sterling silver and gold–for more elegant occasions. Stainless steel, hemp, rubber, silicon, polyester, nylon and paracord are popular choices for a more rugged id bracelet which offers durability and versatility in an emergency situation.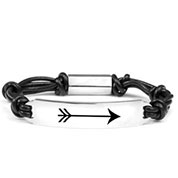 If your child is prone to wandering, a personalized ID bracelet is an excellent choice to keep your child safe while also providing them with a bracelet they can cherish. To make the bracelet extra special, we suggest engraving Love, Mom or Love, Dad on the backside where they can see it whenever they like.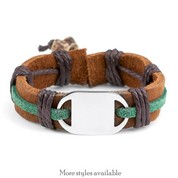 Our id bracelets for kids come in different colors and patterns as well. Some of these patterns include Camo, space themes, butterflies, flowers, hearts and more. To make it extra easy so as to ensure the child can always put the bracelet on and then take it off as needed, many of our id bracelets for children come with a drawstring closure. Another easy on-off style we carry is our silicon band bracelets; children can squeeze their hands through them with no problem at all.
Visit our site today for our full collection of id bracelets for children to ensure their optimal safety this summer!