by Lori Torman
End of Year Teacher Gifts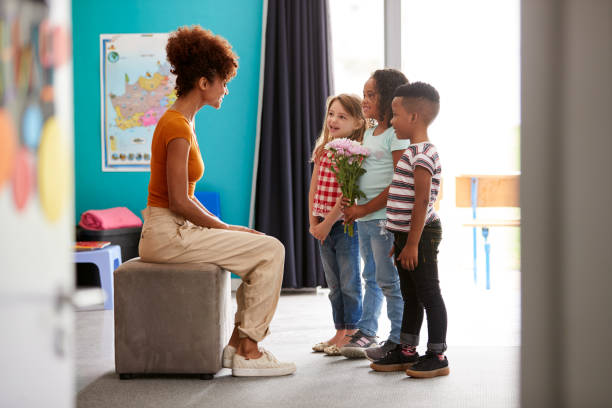 And just like that, another school year comes to an inevitable end. If your teacher meant a lot to you and taught you important lessons that you value and will never forget, one kindness you can offer in return is an end of the year gift.
At Thoughtful Impressions, we pride ourselves on our personalization options. We love the opportunity to get creative and to make our customers gifts that they'll want to keep for a lifetime.
We have some great ideas for end of the year teacher gifts that we're happy to share.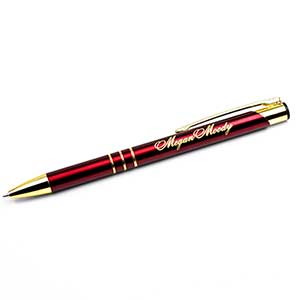 For all those hours spent taking notes and devising plans for all of their students, a personalized pen is a useful gift that your teacher will love. Thoughtful Impressions carries engravable pens in two color styles – red and black. Order your teacher's gift with their name and the year of your class.
For a great way to remember you, select a personalized picture frame. This option lets you include a detailed message engraved onto the front of the frame, plus you can print and include a picture of yourself, your class and your teacher.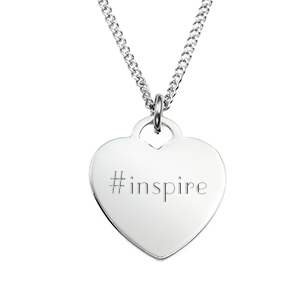 An engraved pendant adds a special touch. Depending on your teacher's style, you may want to choose a pendant that's shiny or matte. You can order the pendant engraved with the year of your class on the front and a kind-hearted message from you on the back.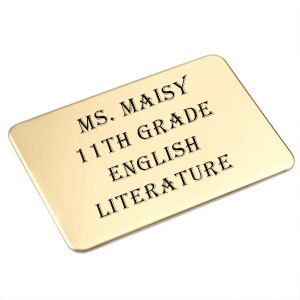 If your teacher doesn't have one already, they need a desk plate. A personalized desk plate with their name, their subject and a cute message will help make it one of a kind.
Most teachers carry around lots of bags. They carry their laptops, their books, notepads, art supplies and more. A personalized bag tag is a great way to show that you're observant which makes for an even sweeter gift. Bag tags are available in leather and steel. You can personalize them with a message on both the front and back. You can also include a custom graphic. If you're an art student, you may want to design a unique graphic to remind your teacher how much you've grown as an art student due to their guidance.
While it's not a requirement, teachers are the unspoken heroes of our lives and they really do deserve to receive touching gifts from their students when possible. If you have a teacher that made a large impact in your life, you should tell them with your words and with a gift. Visit Thoughtful Impressions for end of year teacher gifts that look great and mean a lot.