by Lori Torman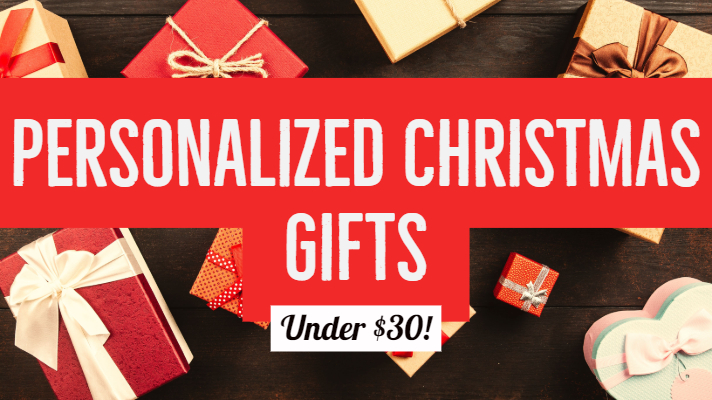 For some of us, Christmas is the best time of the year. For others, Christmas is the time of year we loathe more than any other! Regardless of how it makes you feel, you're probably still going to need to purchase some gifts. Here are 10 awesome personalized Christmas gifts from Thoughtful Impressions available for thirty bucks or less!
Silver Personalized Bar Necklace for Her – 19.99 Great for women of all ages, this personalized bar necklace can be engraved on the front and back. It's larger bar style stands out in the crowd compared to other bar necklaces making it a unique choice that looks beautiful.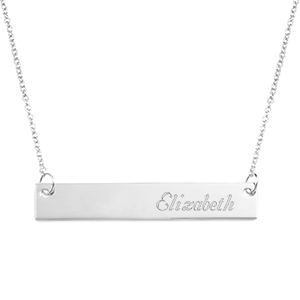 Oval Personalized Locket Keychain –19.99 – Lockets are always a great choice in meaningful gifts. This particular locket doubles as a keychain and can be engraved on the front and back with multiple lines of text, symbols, handwriting, and more. Additionally, we can engrave this locket with laser or inscribe it with traditional needle etch for a light and elegant appearance.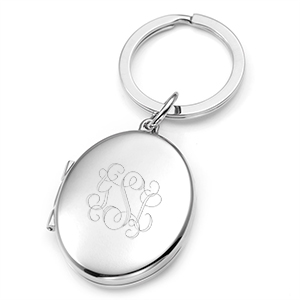 Personalized Leather Wrap Charm Bracelet – 19.99 – This custom bracelet features a long, soft leather strap that's easy to wind around the wrist to create a layered look. The dangled charm and leather strap can both be engraved.
Romantic Engraved Wallet Card - Red Handwriting Gifts Wallet Card – 27.99 – For a unique, personalized gift, our red aluminum wallet card — which also comes in black, is a fun way to tell a friend or loved one that you care. Order it custom engraved with a love quote. These wallet cards make great personalized Christmas gifts the gift recipient can take with them everywhere they go.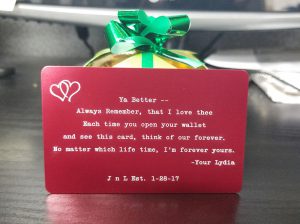 Lena Coordinates Cuff Bracelets – 30.00 – Choose from three styles – rose gold, yellow gold, and stainless steel. This minimalist style cuff can be engraved with a single line across the time.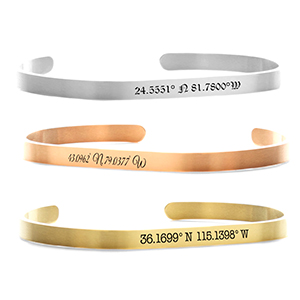 Holiday Wreath Custom Engraved Coaster Set – 24.99 – For a festive gift, our new wood coaster with holiday wreath can be laser etched with a family name and initial.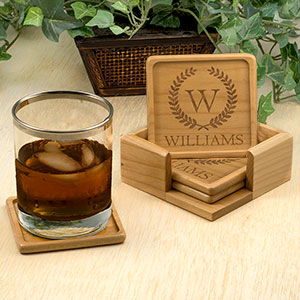 Most of the items listed here include at least one side engraved in the cost, so you can count on that. Free shipping options are available for orders over $50. We recently reduced our international shipping rate to 6.95 if you live outside or need to ship a gift to someone outside the USA.
Happy Holidays!