by Lori Torman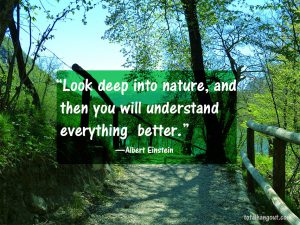 True beauty lies within the simplistic elegance of nature. Inspired by our love for all the magnificence transcended to us through nature's gently guided whimsical forests, tropical rain climates, dry deserts and vast white tundras; we've hand-crafted and manufactured a brilliant and enchanting new array of natural stone bracelets for our personalized gifts site Thoughtful-Impressions, but also for our sister site dedicated to medical alert jewelry – StickyJ. These bracelets will be worn by all for everyday work and school. Or, for special occasions such as weddings, bridal showers, retreats, music festivals, relaxing against a sunlit backdrop at the beach or even a day spent wandering through the woods to bring forth ambient clarity for body and mind. These bracelets are adjustable so that they can fit any size for both men and women. Many of the styles are unisex as well.

We've carefully selected the stones implemented with the macrame as well. Some of our favorite choices are rose quartz which aids in bringing about new relationships and can aid in efforts to meditate and reflect. Another beautiful stone we've chosen is jade which is said to assist in enhancing balance, wisdom, and fertility. Amethyst was thoughtfully selected for its engaging purple color and known ability to alleviate negativity and to open spiritual awareness. Stones and macrame accompanied with a beautiful wooden plaque which is all hand-crafted here in the U.S.A. will compliment any outfit. Our wooden plaques are one-of-a-kind items which we've created from start to finish. Our design team created unique designs to be laser engraved into each shape-oval, rectangle, circular, et cetera. All of our wood plaques have been laser cut, sanded, polished, engraved and finished, then carefully attached to their macrame stone bracelets to create a personalized look everyone is sure to admire. The front of the wooden plaques come with a stylish engraving and the back of the plaques allow adequate space to engrave your own unique custom message such as a sweet phrase or coordinates from where you and your loved one shared your first kiss.
Our new line will be launched within the next few days and we'll be sure to keep you updated with details by way of our websites and social media pages so you can shop and buy soon!