by Lori Torman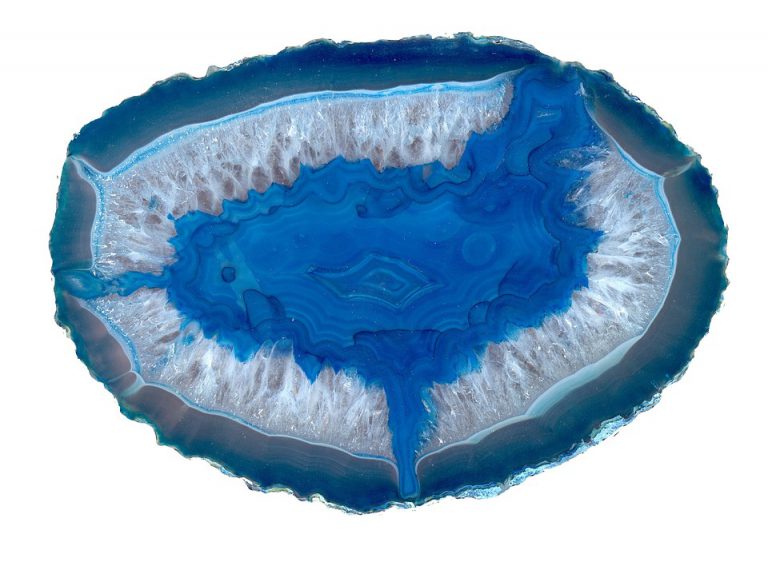 Natural stones and minerals are a feast for the eyes and other senses with their expansive variations of textures, hues, and propensities for aiding in our daily lives; they provide unparalleled beauty which can be adorned and worn as jewelry to bring about your own unique elegance.
Our amazing team of personalized jewelry artisans at Thoughtful Impressions have hand-selected some of the most gorgeous and meaningful natural stones to pair together and create some brand new one of a kind natural stone macrame charm bracelets which can be personalized with traditional or laser engraving to create engaging bracelets for guys and gals of all ages.
To launch our new engravable jewelry product line, we've created three different styles of stone bracelets. Our first comes with beautiful rose quartz stones paired with silver hematite accents. Rose quartz is said to be the stone of universal love and as such, it restores harmony plus trust in relationships so as to encourage unconditional love. It opens the heart to promote a love of others and it aids in deep inner healing to promote peace within. The bracelet is thoughtfully attached with black macrame drawstring and silver hematite accents plus silver engravable charm.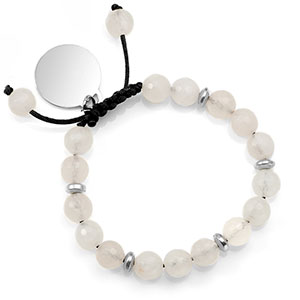 For our next stone charm bracelet, we've paired three powerful stones–amethyst, lapis lazuli and tiger's eye which all work to enhance balance deep within. This bracelet is crafted with earthen brown macrame drawstring and comes with an attached gold charm which allows adequate space for customization on the front and back sides. The combinations of colors from these stones are sure to be loved by most!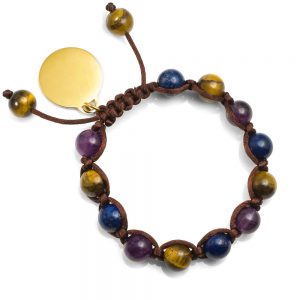 Custom Gemstone Charm Bracelet
Last, but most certainly not least, as this is actually my favorite new stone charm bracelet we have created, I'd like to introduce our aquamarine and rose quartz natural stone charm bracelet. Aquamarine is known to aid in improving effective communication. This bracelet is created with a brown macrame drawstring and gold personalizable charm as well to add your special message to each side either for a custom engraved gift for yourself or as a personalized gift for your loved ones.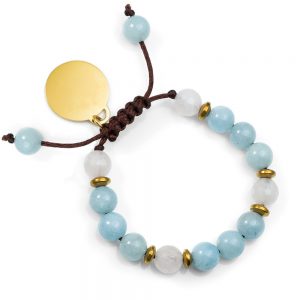 Mixed Gemstone Charm Bracelet
We hope you love these newly customized bracelets as much as we do and look forward to hearing your feedback with regard to each and everyone we've lovingly hand-crafted for all.