by Lori Torman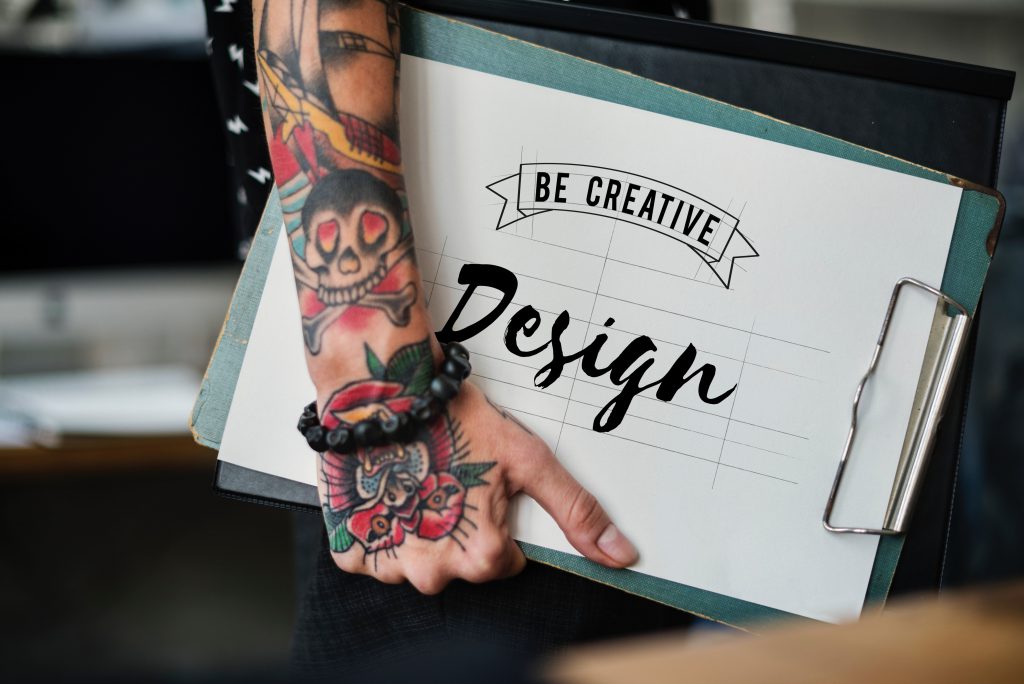 This week, we're focusing on two things we happen to know lots of men like — tattoos and men's bracelets! Men like to mix and match their looks so they don't have a closet full of clothes, yet they still keep their style looking fresh each time they go out. Here's our take on how men's tattoos and bracelets go hand in hand for a modern look that's attractive and eye-catching.
The magic of tattoos is that they enable you to express your creative side. They add a little something special through their permanency and their artistic design. Tattoos come in so many varieties – shapes, colors, and purposes but one thing holds true – they add an edge that you normally won't get from regular everyday clothes and accessories. Tattoos take your look and push it to the next level.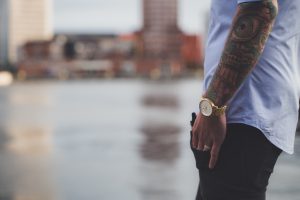 Men's bracelets complement the edge inherent already in tattoos. Men with forearm tattoos can mix and match varying styles of men's bracelets to create trendy looks that set off their unique style. A popular look is to take leather wrap bracelets and position them just above or below the prominent feature in a forearm tattoo. The tattoo and bracelet work together to create a one of a kind design that cannot be found anywhere else. If you're a photographer, it's likely you enjoy shooting men with tattoos and bracelets.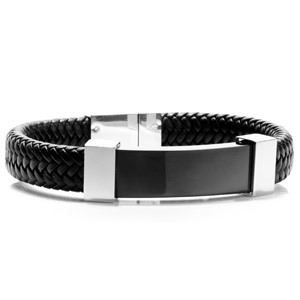 For men with inspirational tattoos in the form of script quotes, bracelets with natural gemstones said to aid in clarity, harmony and longevity are a solid match.
If you want to take this style one step further, add customization to the bracelet. Jewelry engraving companies like Thoughtful Impressions can laser etch into the leather straps of bracelets leaving a defined marking behind either with text or graphics. Quotes, names, coordinates, important dates such as the birth of a child or the day a loved one passed are trending choices in engravings.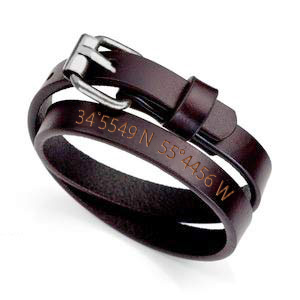 Finish off the styling with a fresh shirt and a great pair of pants and he'll be set with a look that inspires and captivates.