by Lori Torman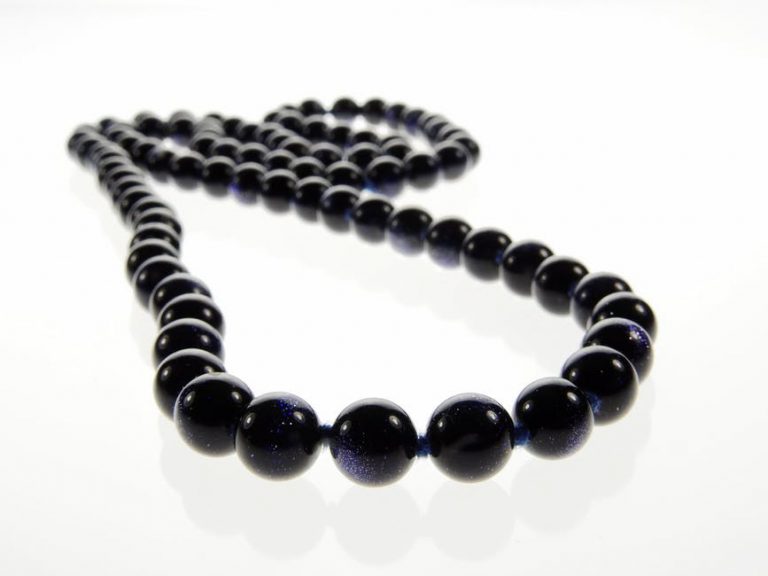 Coming up with your own designs for customized, beautiful and meaningful gemstone jewelry is a great way to spend your time. Jewelry making is a relaxing and rewarding hobby especially if you're able to sell your custom creations. At Thoughtful Impressions, we too like to create our own personalized jewelry with gemstones and we've put together a list of unique jewels that we've incorporated into our own engraved jewelry collections.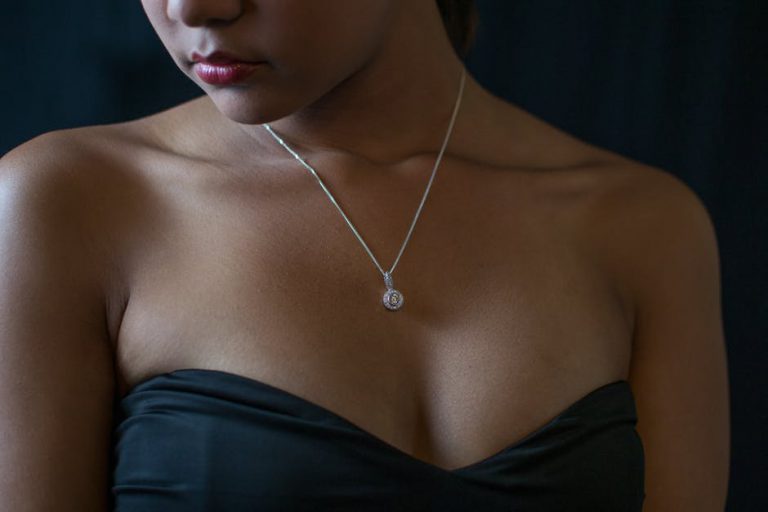 Citrine – This naturally occurring stone is typically a yellow variety of quartz and sometimes this color looks honey to light brown. This gemstone is said by crystal healers to aid in awakening creativity and imagination. So, if you're looking to be even more creative with your jewelry designs, this stone could be highly beneficial to you!
Labradorite – One of our favorite stones due to its flashy, iridescent colors, labradorite is also thought to be a gemstone of magic and one that helps to awaken inner psychic abilities.
Amethyst– This February birthstone is thought to be a regal stone worn by Kings and Queens for centuries to signify their power and magic. It's typically purple in color and is thought to be able to assist with stilling the mind and easing into a meditative state. Many of the personalized bracelets we've recently created include this beautiful gemstone in its tumbled form. You'll find it attached to our gorgeous adjustable macrame charm bracelets and engraved necklaces as a birthstone charm.
Lapis Lazuli – This jewel is especially unique because of its royal blue color which is often adorned with tiny gold colored pyrite flecks which make it incredibly eye catching. This makes it an incredibly beautiful stone for use in jewelry creations as you'll see in our Galen macrame custom bracelet below.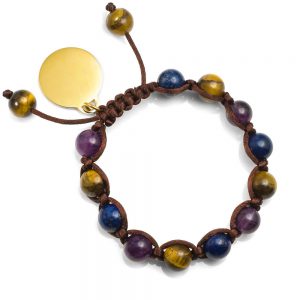 Tanzanite – A gorgeous blue colored stone, tanzanite is said to help with connecting the mind with the heart to keep balance in your body, mind, and spirit.
Tiger's Eye – This golden brown beauty is typically used in its tumbled form for jewelry. It's thought to be a stone to open one's eyes to all things and in turn, increase awareness in all things. We include it in our personalized charm bracelets.
Rose Quartz – Rose quartz is pink in color and is thought to be a jewel which increases love and romantic harmony for everyone who wears it. We incorporate this loving stone into our custom bracelets and they look just as lovely as they are said to be.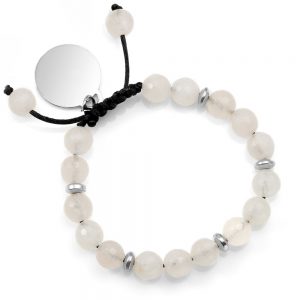 Moonstone – Given its name based off of its likeness to Earth's moon, this stone is a light white-to gray color and is thought to aid in fertility and new growth. Because of its light color, this gemstone looks beautiful with just about any other gemstones.
Ocean Jasper – Also referred to as the Atlantis stone, this gorgeous and unique jewel makes for amazing jewelry. Its colors can vary but are typically dark green with what appear to be white corals inside them. Ocean jasper is thought to be a stress reliever and a stone to aid in communicating freely.
And there you have it, our list of unique jewels for custom jewelry making and more. Be sure to visit our engraved jewelry and customized gifts site to find our amazing gemstone jewelry creations which you can enhance even more by having us engrave them with text, symbols, graphics and more!