by Lori Torman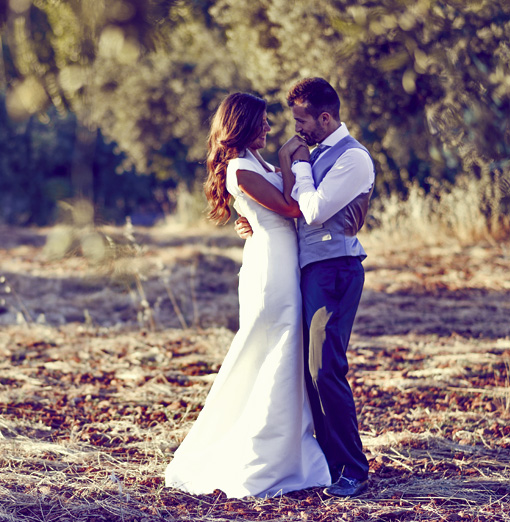 June is an exciting time of year. Schools let out and people all across the world take vacations often times at the beach and or lake houses. Typically the vacation theme will revolve around a water source due to the warmer temperatures and we can finally shed our heavier attires. Because so many take time off and because it's so very popular for people to want to get married in places which bring them breath-taking views and feelings of peace and comfort, it's incredibly common for couples to get hitched in the month of June. At Thoughtful Impressions, we pride ourselves on providing amazing gift choices for newlyweds, bridesmaids, groomsmen and anyone else that is included in the wedding party.
If you browse our amazing collection of engravable gifts and personalized jewelry, you'll find that we really do have an option for everyone and for every style. For gift choices that are typically worn on the big day, we offer a great selection of customizable cufflinks for the guys and personalizable necklaces for the gals. Personalization options include but certainly aren't limited to latitude-longitude coordinates, monograms, meaningful quotes, specialized graphic artistry and more. Our gold and silver bar necklaces are especially popular amongst the bridal party as matching bridesmaid gifts which will often be engraved with their name on the front and their role in the wedding plus the date of the wedding.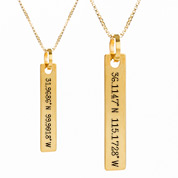 One of the most popular wedding gift choices we provide is our collection of engravable picture frames which come in wood and silver. All of our picture frames allow for unique engraving to be applied by way of laser or traditional etching. Our wooden frames which are custom engraved with laser provide a unique look and will stand out amongst the crowd as an extra special gift to be cherished for years to come by the bride and groom.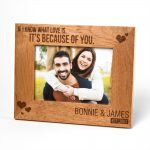 Visit our engraved jewelry and gifts site this June and find the perfect gift for the loving couple and bridal party.