by Lori Torman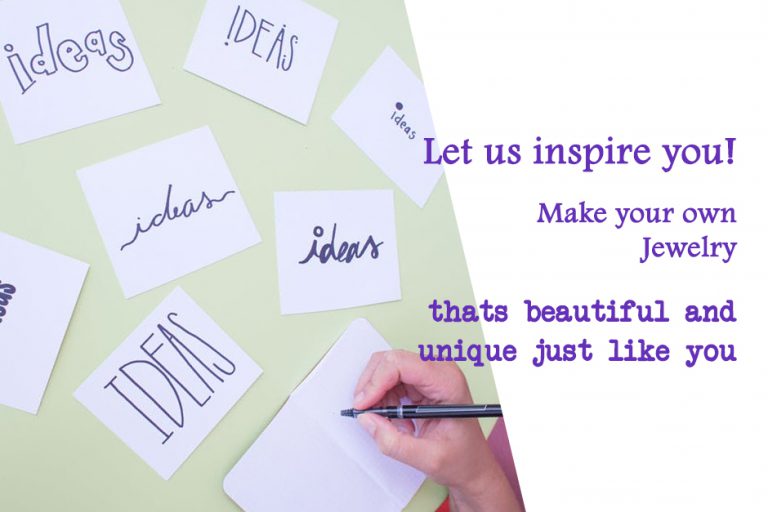 Ideas to create your own jewelry
Who doesn't love jewelry? At Thoughtful Impressions, jewelry, specifically engraved jewelry, is our particular specialty. Today, we'd like to share some ideas and ways to get inspired and to make your own jewelry.
First, it's best to get your imagination going. There are so many ways to influence and propel creativity. Some of our favorite inspirations exercises are:
Learn from the greats – follow in the footsteps of the great jewelry creators of our past and present day! Meaning…research some of your favorite jewelry creators and model some of your ideas off of their styles. Think of what symbolism propelled them in their creations and let your own vision flourish!
Get your blood pumping – A great way to spark creativity is for you to take care of your body and mind and get your blood flowing by you guessed it…exercising! One of the best ways to do this is to go for a walk outside and as a bonus, allow the beautiful scenes all around you to influence your designs.
Find a way to make it personal – Get creative by engaging your passions. Mainly, the people, places, and things that you hold dear to your heart. Create something that you feel showcases your love for them.
Meditate – Meditation is one of the best fuels for creativity because it allows you to get out of your own way. With meditation, if done properly of course–you will quiet your mind. It's a great way to reset yourself and remove the clutter in your mind to allow the good ideas adequate space to grow.
Listen to Music – Music is an artform all its own and you can use the art of music to create your jewelry. Music can calm you or it can create an explosive reaction within you. If the music you listen to makes you want to dance, then use that with your jewelry. Perhaps pieces that can flow freely and create unique sounds when you move will be your style of animated creations.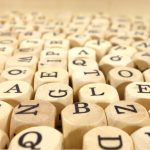 Once you've found your inspiration and therefore direction, it's time to get to work on your products. First, gather the necessary materials, whether it be string, beads, metals, wood, rubber, plastics, charms and more. Then, get to work. Add in intricate braids, wrap crystals with beautiful and malleable metals. Enhance wooden beads with whimsically painted designs. Find a unique way to create your closure with perhaps a nautical style knot. The possibilities are truly endless.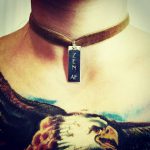 To take your designs one step further, we suggest personalizing your jewelry with a form of engraving. Hand-stamping provides a customized, simplistic yet beautiful look that is inexpensive. Full hand-stamping kits can be purchased for under $50 online at many retailers. If you can afford more, we suggest laser engraving or needle-etch engravings which allows for a variety of fonts, characters, and symbols to be created for amazing customization's.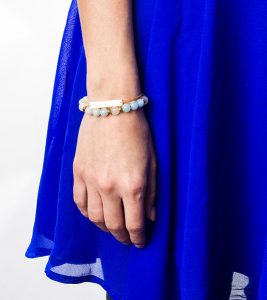 Hopefully, our how to make your own jewelry for all levels has inspired you to get creative and make some beautiful, one-of-a-kind creations. Remember to follow your passions and we think that you'll find that your ideas will bloom into amazing pieces of jewelry. Visit our site for engraved jewelry and customized gifts for additional inspiration or to purchase products for your very own jewelry.