by Lori Torman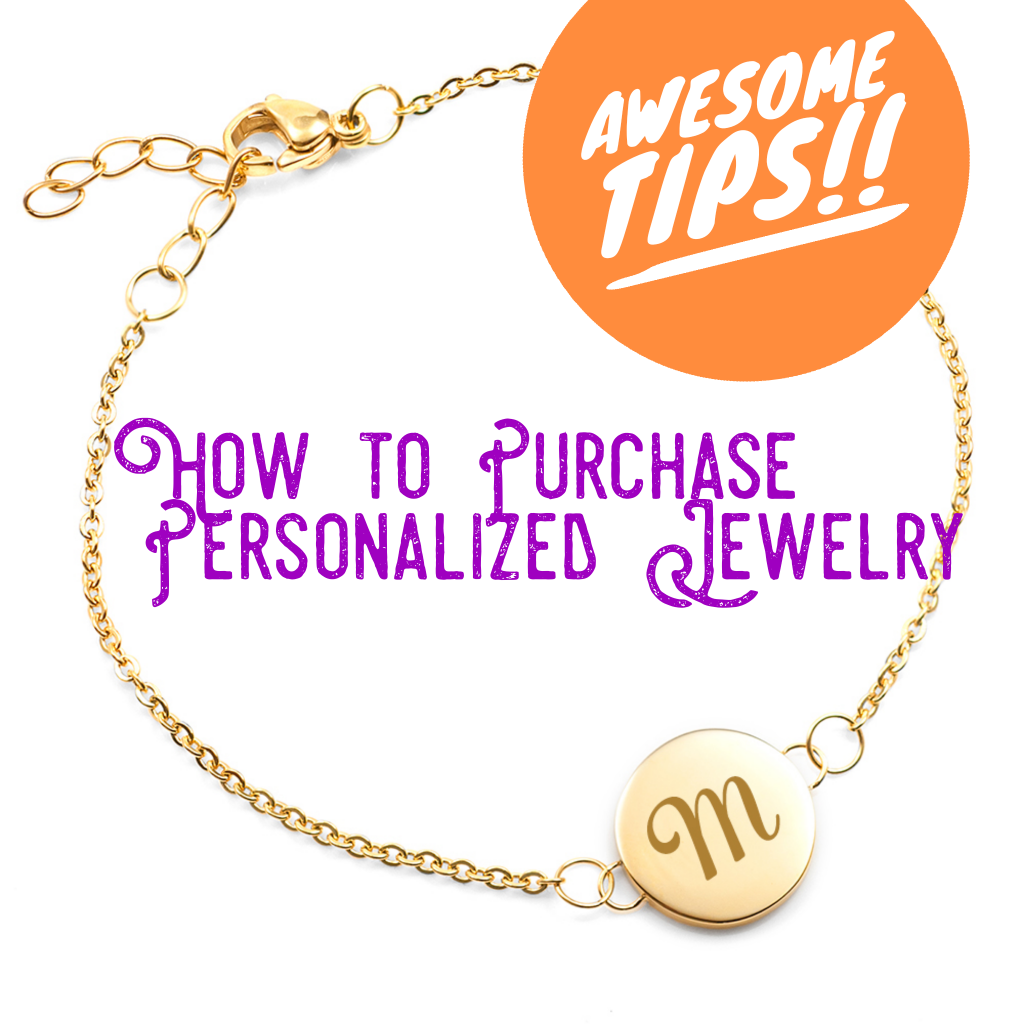 Personalized Jewelry
If you're brand-new to the personalization scene and you find yourself wanting to, but are not sure of the best way to go about effectively purchasing personalized jewelry, then we here at Thoughtful Impressions (creators and sellers of amazing personalized jewelry) would love to offer you some much-needed assistance!
Put your passions to Use! – To make the best of your personalization experience – you need to put your passions into it. This can be applied to every aspect of life, but it's especially important when creating jewelry. If you're looking to make a personalized piece for yourself, then think about what it is in life that you value. What means something special to you? Is it a love of the outdoors? Are you blessed with motherhood and want to personalize a piece to symbolize the love you have for your children? Or perhaps, it's your career that you're passionate about – if you're a chef, you can have a chef hat engraved onto a charm. If your career focuses on your passion for herbs, a beautiful engraving of a bushel of some lovely herbs could be the main focal point of a personalized necklace for you.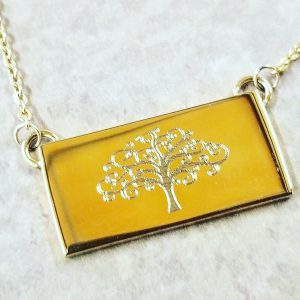 Nature-Inspired Tree of Life Jewelry
Motivational Jewelry
Personalize for Occasions – Occasions are a great reason to make personalized jewelry!And the beauty of occasions is that there are so many to choose from. First, you've got your national holidays like – Christmas, Valentine's Day, Father's Day, etc. To boot, there's this whole new selection of fun social media made holidays to choose from like Puppy day or Left-handed persons day. Then, of course, you've got the occasions that truly mean something special to you and your loved ones. These occasions are your anniversaries, graduations, promotions at work, buying your first home, the birth of a new baby – the list goes on and on. Couples bracelets are a popular choice for anniversaries and baby footprint necklaces are magical presents to give to new moms.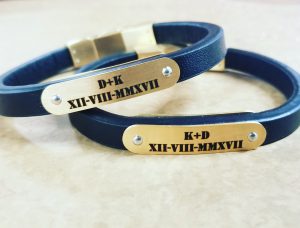 Engraved Bracelets for Couples!
Spread the Love – If your heart is bursting with love – you simply must personalize some jewelry!
Inspirations Galore – Inspirational jewelry is a great gift to bestow to yourself and unto others. We all need a little bit of help reinforcing what's great about ourselves. What's great about life and it helps to have a little extra push into a positive direction. A super way to do this is with a personalized bracelet. Have a motivational phrase that's relevant to your life engrave onto the top of it, so every time you look down at it, you're reminded to do what it says.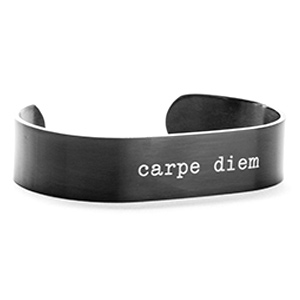 Seize the Day!
Once you've got your act together and you've decided on a goal for your personalized jewelry, you'll want to find the right piece and order it! Visit our online shop by googling Thoughtful Impressions or clicking this link and you'll find hundreds of engravable jewelry choices available at your fingertips! You can mix and match styles, choose varying fonts and symbols and even send us your own handwritten message to be inscribed!
If you need to order personalized jewelry in a large quantity, there are discounts available to you! Email maketing@thoughtful-impressions.com for a custom quote!
Creating and ordering personalized jewelry should be a fun experience. For extra help, leave us a comment or contact us at info@thoughtful-impressions.com to learn more about customization options!