by Lori Torman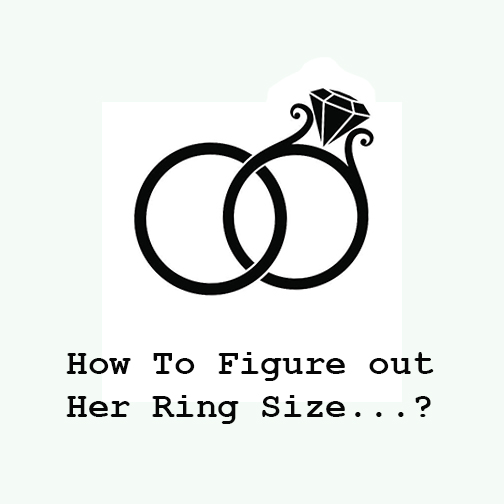 Is it your heart's desire to surprise the love of your life with your proposal? Do you have a plan in place for where and how you're going to pop the question? Do you have any idea what her ring size is?
Sometimes just figuring out her ring size alone can be the biggest impediment to a proposal! Because we know just how stressful figuring out her ring size can be, we've put together a short, but helpful list of ways to determine her ring size so you can move forward with your engagement as soon as possible!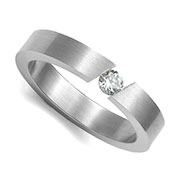 1.Ask Her Friends
Probably the easiest way to go about figuring out your spouse's ring size is to ask her friends for help. See if her friends can bring it up casually in conversation or maybe they could even take her on an engagement ring shopping date to see what she likes! That would be fun for both her and her friends and the perfect way to find out her ring size.
2.Enlist Her Family for Aid
Does the love of your life happen to have a sister or a mom that they're very close with? I bet you that they will either know her ring size or will have some tricks up their sleeves to figure it out. If you ask for their assistance, I'm sure they'd love to be part of this special moment.
3.Discreetly Borrow One of Her Rings
Does your partner have a collection, a few or just one ring that you can manage to sneak away from her for a few hours while you hurry it to the jewelry store for sizing? You'll have to stealthy about it, but if you can manage to get the ring out of the house to the store and back without her noticing it's been moved, then chances are, this is a great plan for you.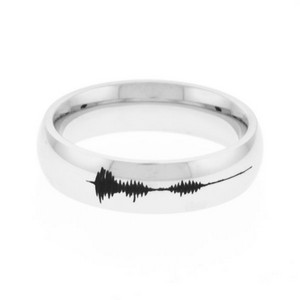 Here are some extra helpful facts about rings:
The average ring sizes for women are from 6 to 6.5 inches.
Wider rings fit more tightly than their thinner counterparts.
Dominant hands tend to be larger, so keep this in mind when determining her personalized ring size.
We hope that these tips help you to figure out your significant other's ring size and that you'll browse our personalized jewelry site where you can find custom rings to use as alternative engagement rings, wedding bands, engraved wedding gifts and more!