by Lori Torman
If you're a hopeless romantic or you're the type that likes to buy romantic gifts when the appropriate holiday arrives, and like many, you love a good deal; you need to know where to find them! Keep reading below for sites that offer coupons for gifts including personalized jewelry, home decor, flower bouquets, clothing, and more!
Dealspotr – Making online coupon hunting a breeze, Dealspotr is easy to navigate and will send you emails with regular updates. They work with thousands of retailers and share new coupons daily. Thoughtful-Impressions coupons for gifts items can be found on Dealspotr giving you ongoing deals, monthly specials, and sometimes you'll find their flash sales listed for items such as engraved necklaces which make great Valentine's Day gifts!
Engraved Locket Necklace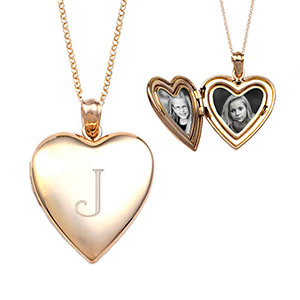 Groupon – One of the most popular ways to save is through Groupon; an online coupon site dedicated to providing coupons for a variety of services and objects. Often times you can make a purchase with Groupon for a gift at half the retail price! You'll want to remember to always read the fine print, and before you buy, always check to see if there's an available Groupon available first.
Coupon Blogs – Some bloggers have grown their couponing empires so huge that they don't even have to work a regular day job anymore – their coupon blog is now their day job. The Krazy Coupon Lady is a useful blog that shares coupons for just about every subject you can think of. From home decor items to purses, to trips to exotic, far away locations! You'll even find a tip section to help you understand how easy it is to get the best deal with the coupons listed, when is the best time to shop, etc. For more coupon blogs, enter a Google search for top online coupon blogs and you'll find plenty of options to choose from. Select which platform suits your needs best.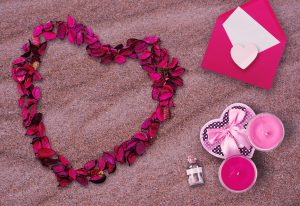 Deal Apps & Extensions – Since many of us are getting our shopping accomplished online, it makes sense to have coupon apps that easily integrate with your browser to tell you if you can get a better deal on the product you're currently viewing or if you could check another store for a similar item with a better price. Honey is the name of a browser extension that shops with you. It's simplistic and intelligent design has made it rather easy to use and it's saved people a lot of money. It will tell you if it can find a better deal for you elsewhere and will apply any coupons it finds available that can be used at that time.
Newspaper – It's a bit old fashion nowadays to even read a printed newspaper, but if you get one at home, at work or at relatives, you can still find some amazing clip-out coupons to use towards purchasing goods and services. Sunday's are going to be the best day to find the most coupons in the paper. Romantic gifts including flowers, candies, and dinner for two can be found maybe not every week, but occasionally, so always be sure to look through them before tossing the paper to the recycling bin.