by Lori Torman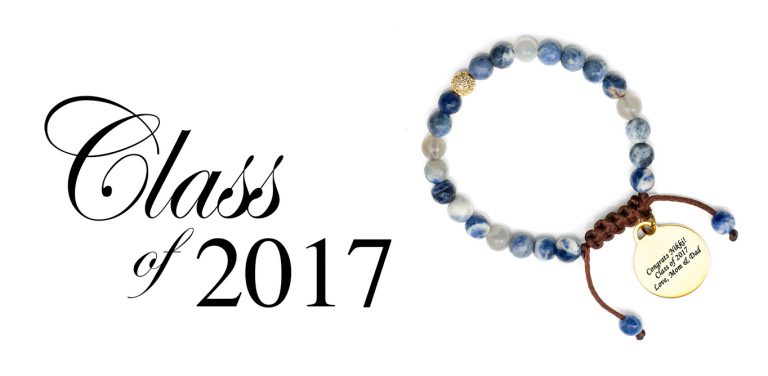 It's that exciting time of year again–graduation time! Whether it be elementary, high school or college graduation, it's a great accomplishment and thusly should be respected and treated as such. Here at Thoughtful Impressions, we custom engrave jewelry and other gift items every year for graduation presents for both guys and gals. If you're looking for a gift to give as a token of congratulations, then you should check out the many engraved jewelry and gift items we offer. We carry a large collection of engravable necklaces, pendants, bracelets and more. And, to lend you a helping hand, we've put together a graduation gift guide so you can find a great gift your grad will love!
Engraved Picture Frames
An engraved picture frame is one of our most popular selling items because it's a great way to cherish memories. For graduates, fill your frame with a picture from your special graduation moment in your cap and gown and be sure to inscribe the frame with sentiments to capture that day forever. View our selection of engravable picture frames to find a style to fit your own.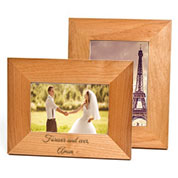 2.Custom Personalized Bracelets
View our personalized bracelets collection to find a unique bracelet to be engraved front or back or both with your school name, school motto or a graphic of your school mascot. Many of our grads like for their bracelets to be engraved with their name, their school name and the date of their graduation. Be sure to browse through our entire collection of engravable bracelets as we carry them in sterling silver, gold, steel, and leather!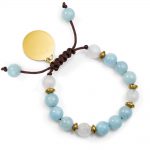 3. Engraved Handwritten Jewelry
Handwritten jewelry is a special way to show your love to your graduate. Take a handwritten message and turn it into engraving to create a keepsake that will last a lifetime. It's easy to do, simply find a message, for example, a sweet message from a birthday card. Take a focused, well-lit photograph of it and email it to us. We'll take it from there and create a one-of-a-kind gift they'll appreciate for years to come.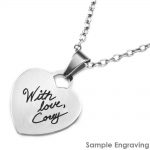 4.Custom Coordinates Engraving
Near, far, wherever your graduates are–custom coordinates engraving is an extraordinary gift choice. Simply send us the address of where your graduate attended school and we'll locate the coordinates, then turn them into a custom engraving. Some of our favorite coordinate engraving items are our gold bar necklaces and our steel engraved bracelets.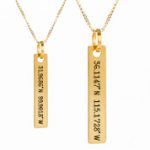 5. Wooden Engraved Photo Album
Lastly, but certainly not least, we suggest getting a wooden engraved photo album to hold all those graduation photographs taken with friends and family. Our wooden gifts collection includes a classic variety of wooden photo albums which can be custom engraved with our laser on the front or back with text or graphics.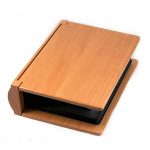 Graduation is an extra momentous time for everyone and should be regarded as such. Find your graduate a meaningful gift and have it uniquely engraved by us especially for them today!