by Lori Torman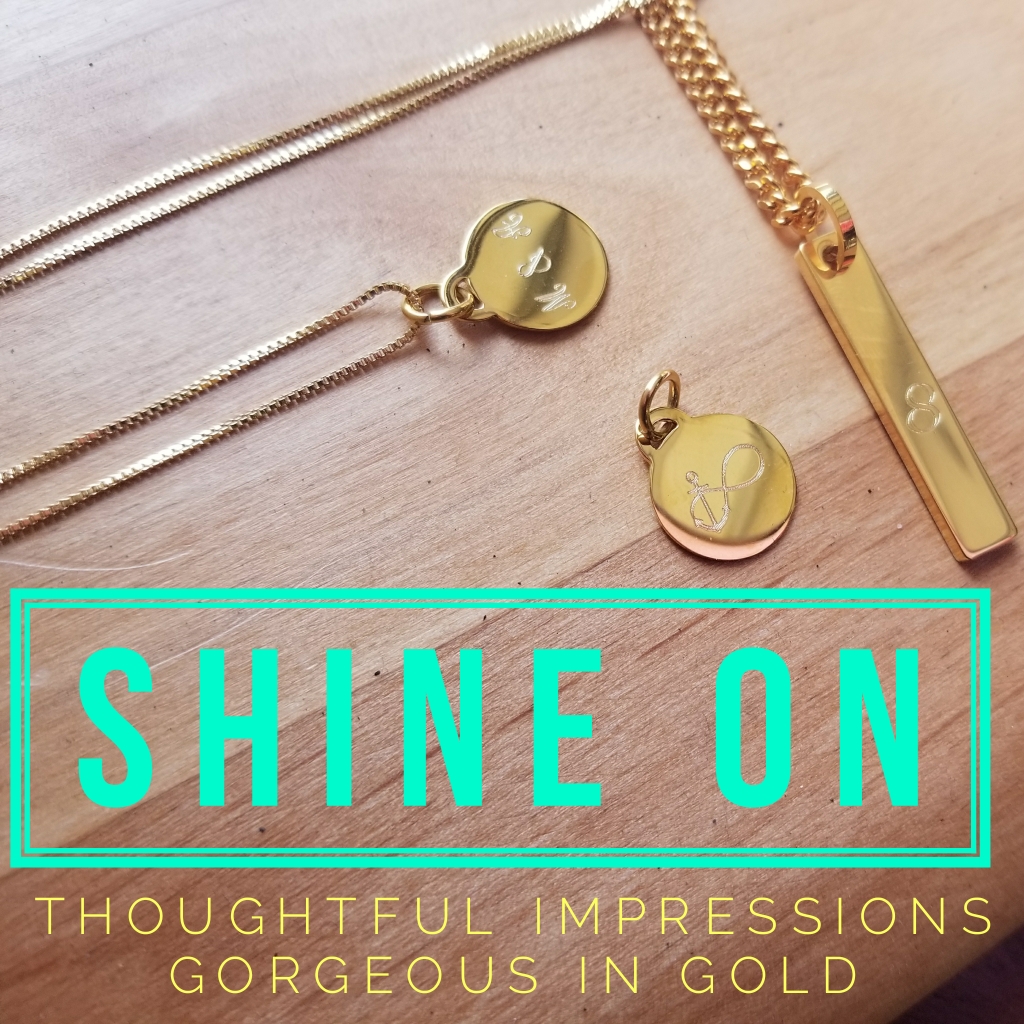 Spring is here and you know what that means? It means its time to ditch the jackets and sweaters and bring out the strappy dresses and tank tops. And…what goes great with strappy dresses and tank tops? Personalized gold necklaces of course! Gold jewelry is the perfect accessory for your fresh new Spring ensemble.
Thoughtful Impressions sells personalized gold bracelets, necklaces, charms, pendants and more! You're sure to find a gorgeous look to compliment your mood and your Spring inspired outfit.
Gold is special for many reasons. Firstly, it's quite the versatile metal. It can be worn as jewelry and is used in our amazing electronic devices including our magical smartphones due to its conductive capabilities. Also, gold is used as currency. Plus, it's malleable and doesn't tarnish so it's a great choice for medical jewelry that needs to be worn daily for safety. It looks great paired with furniture and dentists regularly use it to fill teeth cavities.
Jewelry engraving companies like Thoughtful Impressions share a particular fondness for gold because it allows for easy engraving with a few different techniques including traditional colorless needle etch methods and more modern laser burn techniques. When personalized, it looks elegant and classy, yet trendy. Polished gold is eye-catching so it's the perfect accessory to wear with an outdoor sun-catching look.
Long length layered necklaces are currently trending — be sure to include a personalized necklace or engraved choker for your short or mid-length look. Engraved necklaces are perfect statement pieces because your engraving engages attention and can be a great conversation starter. Thoughtful Impressions suggests personalizing the front of your gold necklaces with a meaningful symbol such as the tree of life, then having positive text engraved on the back to complete the look and feel of the necklace and to be worn for two reasons – for daily inspiration and because it simply looks pretty.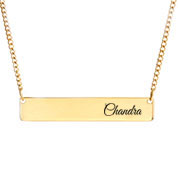 Gold jewelry can be costly, but these days, there are more affordable gold plated engravable jewelry options available that won't pain your bank account. Thoughtful Impressions sells beautiful gold minimalist jewelry including personalized bar necklaces and gold lockets for under $40. These personalized necklaces have surgical grade stainless steel and are coated with beautiful gold resulting in a durable, attractive accessory.
If you're excited for the warm days of sunshine and all the beautiful new beginnings that accompany the Spring season, your outfit should show it! Express your personal style with personalized gold jewelry that looks great and leaves a thoughtful impression.