by Lori Torman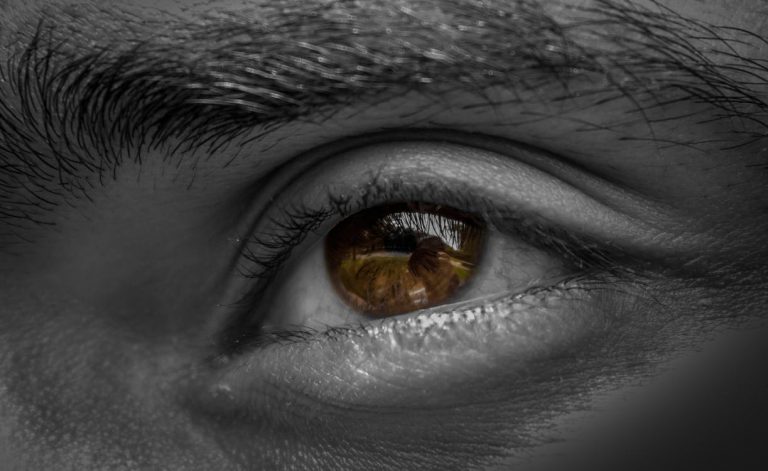 It's often been said that our eyes are the windows to the soul. Ask just about anyone and they'll tell you that eyes are one of their favorite features in themselves and in others. There's something special about eyes and scientifically speaking, they're one of the most complex and amazing parts of human bodies. Gemstone jewelry is a great way to compliment your eye color.
Both men and women have an assortment of options available to them that'll make their eyes steal the show in a crowd or even better–will help to captivate the attention of their love interest when they're close.
Personalized jewelry created at companies such as Thoughtful Impressions is the perfect way to accent eyes with colorful gemstones and shiny metals. Select stunning pendants with charms arranged with colorful, reflective gemstones which serve to highlight your individual eye color.
Blue eyes look lovely and really pop when accented with gemstones that are high in contrast to their soft hue. For blue eyes, you should focus on the simple colors black and gray and look into gemstones such as black opal, moonstone, sodalite, and grey agate.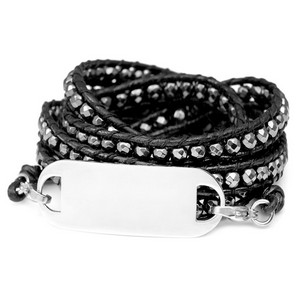 Brown Eyes – For those with deep chocolate brown eyes, you're quite lucky, as most colors look amazing with your coloring. Forest green, purple and blue are the best choices in accenting brown eyes. You'll want to look for amethyst, jade and sapphire stones in your personalized necklaces, charms, earrings and bracelets.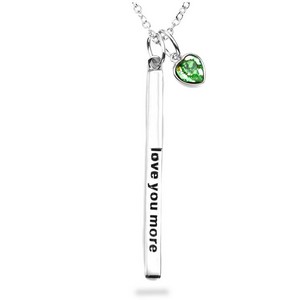 Hazel eyes look beautiful when paired with turquoise, teal and other shades of green and blue because they help to bring out the specks of yellow flecks commonly found in hazel eyes.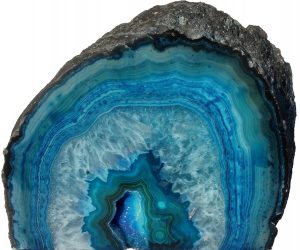 Green eyes – Lastly, we come to green eyes, which is the rarest eye color in existence. It's estimated that only 2% of the population has green eyes. To really make green eyes pop, you should look into shades of grey and yellow. Sterling silver and yellow gold jewelry look perfect when worn with green eyes. Choose a bold silver statement piece necklace adorned with contrasting turquoise for a brilliant look.
Gold Coordinates Necklace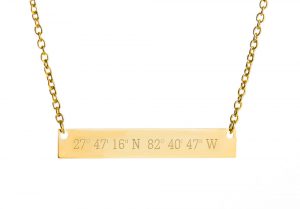 Ultimately, your best appearance shines through with a positive personality and a gracious smile. Custom jewelry and gems strategically selected to enhance your gorgeous set of peepers will simply take your beauty to the next level.
Visit our online personalized jewelry collections and find the perfect piece to treat your eyes today!