by Lori Torman
For the girl who says I love jewelry, personalized jewelry is a great way to add meaningful pieces to her collection. Bracelets, necklaces, pendants, charms, anklets, earrings and more can all be personalized with various styles of engraving to create customized accessories to add value and pump up her fabulous style with every outfit.
Thoughtful Impressions utilizes many different types of engraving to achieve beautiful personalization on a range of products and materials including leathers, gold, silver, stainless steel, titanium, plastic and more. We offer two styles of laser engraving, plus needle etching and hand-stamping to provide a deep, lasting and beautiful engraving on all of our items.
Popular 2017 trends in jewelry calls for layering, mixing and matching of sizes, plus mixing of metals such as rose gold paired with sterling silver to create customized one-of-a-kind looks that are beautiful and unique. Personalization takes these new jewelry trends to the next level.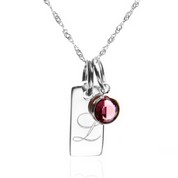 Some of the ways you can improve upon these trends with engraved jewelry is to engrave one piece of jewelry such as personalized lockets with a specialized quote which then relates to a date or engraved coordinates that you can, in turn, add to an engraved necklace such as a bar necklace which hangs just below your personalized locket. Not only will you be mixing and matching jewelry styles, you'll also be mixing and matching their personalizations to make it one more cut above the rest!
Personalization of our custom bracelets, engraved rings, and engraved necklaces is easy. You can choose from a great selection of font types including script, typewriter, serif, sans serifs and more to dress your jewelry up even more.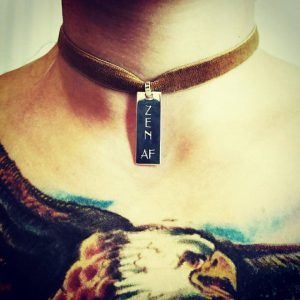 Engraved jewelry also makes a lovely treat for anniversary presents. If you're looking for something to give your partner that she'll cherish for years and actually want to wear and show off to her friends and family, we suggest browsing our beautiful collection of engraved lockets for women. We have a HUGE selection of personalized lockets which can be engraved with meaningful messages and they come in a variety of shapes including hearts, ovals, and circles. Select from gold, sterling silver, and steel options. We recommend engraving one of our beautiful love symbols in addition to your heartfelt text engravings for extra charm.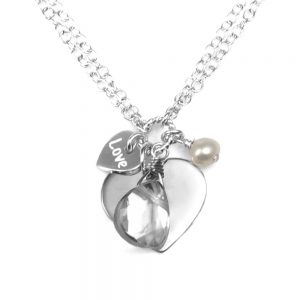 If you or any girl you know says I love jewelry, then we suggest trying on personalized jewelry for size. It adds a little something extra special for everyone.