by Lori Torman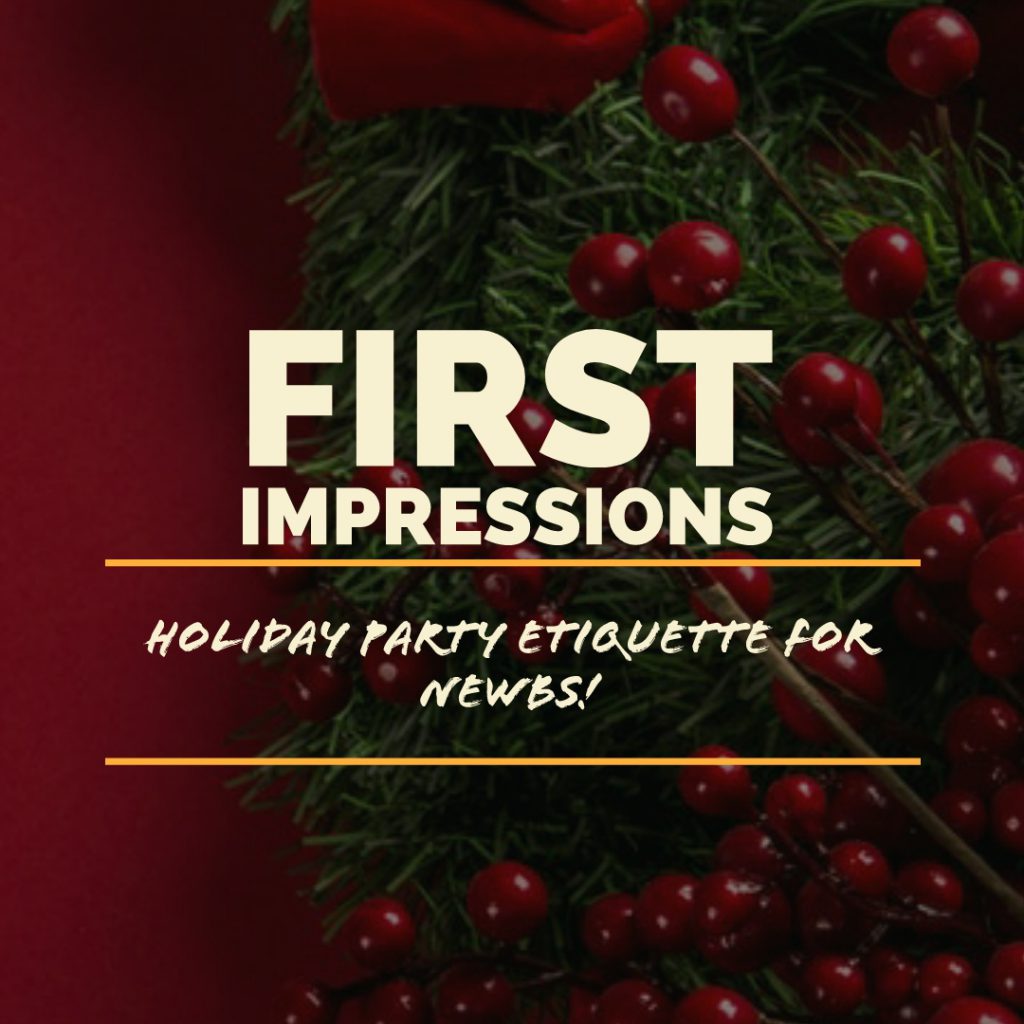 If you're fairly new to your job and or the workforce, then you'll definitely want to make solid first impressions with your boss(es) and their family, plus your co-workers and their families! If you've never been to an office holiday party before, this article offers you a sneak peek as to what you can expect and how best to handle situations you're sure to encounter at nearly every work holiday party!
Open Bar – Many holiday parties will include an open bar with wine and beer and liquor. Alcohol can be the gateway to hell if you're not careful. If you do choose to drink, be sure to eat first. Also, drink water and choose a drink with a low alcohol content especially if you're the nervous type that tends to feed your nerves with drink on top of drink on top of drink. Too much alcohol can lead to sloppy and obnoxious behavior.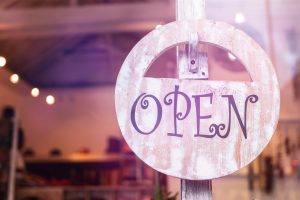 Gifts –If there's a gift exchange, make sure you buy a gift for the maximum amount. It's usually no more than $20 at most work holiday parties. The white elephant gift exchange is popular and it lets you swap out gifts a few different times if you're lucky. Some people will buy gag gifts, but its a safer choice to buy a $20 gift card, a nice $20 bottle of wine or useful piece of technology. You'll want to do some research as to what your co-workers are into first before making your purchase.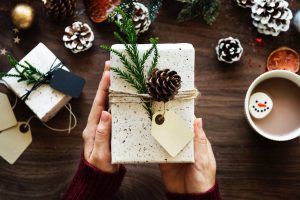 What to Wear – Guys should wear closed toed shoes and a long sleeve shirt with pants. If you're a woman – a cocktail dress is always a good choice. Just be sure that you get one that fits and isn't showing too much skin. Too much skin can make you look trashy. LBB's (little black dresses) are always a good choice. Choose accessories that are comfortable and won't get in the way when getting food or drinks. Women should consider minimalist jewelry and guys should wear simple bracelets and watches. Keep your cologne and perfume light. A strong smell can be offensive to some of your co-workers and it may even cause them an allergic reaction that could induce sneezing and headaches. The best accessory, however, is your smile. Wear a smile and exude confidence that's easy for everyone in the room to see and to be drawn to.
Minimalist Necklace
Making Small Talk – Some people have the gift of gab and can make any kind of talk whether it be small or grande! If you've not been blessed with the small chat talent, then you may want to plan in advance some topics to discuss while mingling. You can talk about work, but try not to. Focus on discussions of holiday plans, favorite holiday dishes and any hobbies you have.
When Can You Go Home to Your Sofa? – You want to make sure that you aren't the first person to leave the party. You'll want to stay until after the gifts are fully exchanged and everyone has eaten and had a chance to mingle for a bit. Once that's done, you can say your goodbyes and head home to the comfort and quiet safety of your beloved sofa!
If someone tells you that first impressions don't matter, they're wrong, because they're huge! To ensure you make the best possible first impression with your co-workers, boss, and their family – apply the tips in this holiday party etiquette list and remember to have a great time!
*Save & Share this Article as a Reference*