by Lori Torman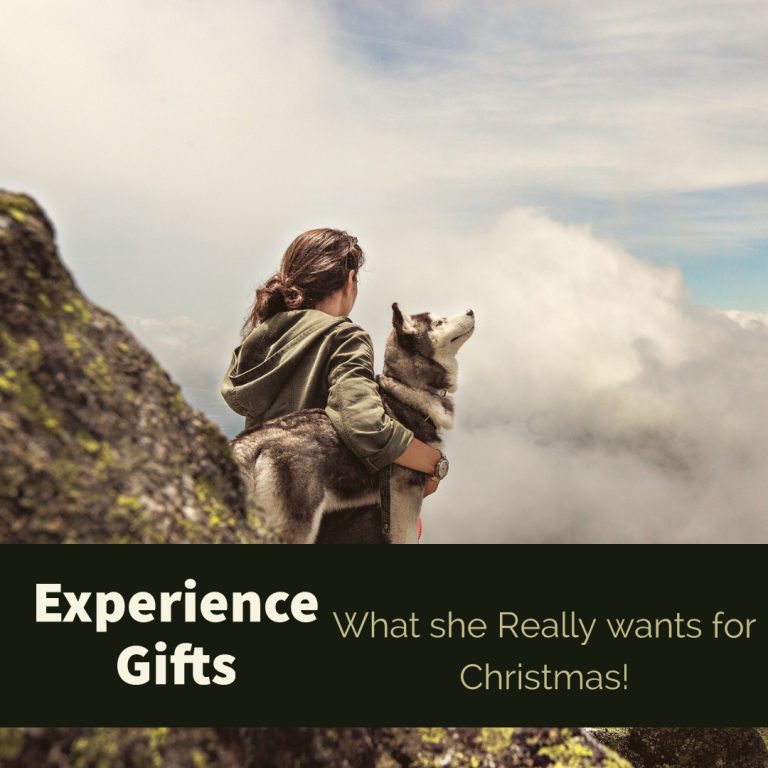 Millennial women are looking for adventure, they want to get outside of their homes, meet-up, explore, see things, try new things, and live their lives to the fullest. This is why experience gifts are what she really wants for Christmas. Think Air BnB's, think personalized luggage tags, think airline tickets and gifts to bring along for the adventure!
Unique, Personalized Luggage Tags
Personalized luggage tags can be a real life-saver when it comes to waiting in line at the baggage claim! Order a one-of-a-kind tag, custom engraved with her name, contact info and a cute message that suits her personality. You can engrave one side with the contact info and the other side can be used to add the message and even some coordinates and graphics such as an arrow, a compass or symbols. Engraving companies like Thoughtful Impressions offer a great variety of luggage tags that they'll customize for you in 3 days or less!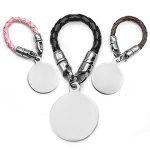 Adventure Tickets
If she's been talking about taking a trip everytime she gets a chance and you can afford to buy her a roundtrip plane ticket or hotel stay, then that's an amazing gift you can offer her. Now, it can be tricky trying to figure out the travel times according to her schedule, so you may need to talk to her upfront about it and let her know that's your gift to her and if she'll give you the dates, you'll book it all for her and she'll receive an email with her flight details.
Hiking Gear
If her favorite experiences involve spending hours hiking up mountains and exploring in the woods, then hiking gear is something she'll want if she doesn't have it already, so check with her first. Camelbak bags, hiking socks, hiking shoes, and trail snacks are all good choices. If those options fail, you can always opt for a gift card at a local camping shop.
Beauty on the Go
For a woman that's always on the go, soaking up as much life as possible, she'll need to have a quick beauty regimen and simple items that she can take along with her to freshen up with. Makeup remover wipes, travel makeup kits, dry shampoo, easy roll-on perfume, SPF moisturizers, and anti-frizz products should do the trick.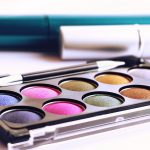 Exploration Tech
If she's out and about exploring – she'll likely want to be able to take great photographs that she can easily share with her family and friends. A smartphone is a great way to for her to do both. If she already has a smartphone, a DSLR camera or smartwatch are also great choices. Another option is to keep her tech charged by providing her with a solar-powered, portable battery charger.
Coordinate Jewelry
An awesome way to commemorate her adventures is to get her a piece of coordinate jewelry. If you're unfamiliar, coordinate jewelry is engraved with the GPS coordinates of the location of a person's choosing. For example, many people will order a coordinate bracelet with the location of their first kiss etched onto it. Or, some people prefer to have the coordinates from their wedding ceremony engraved onto couples necklaces to remember that special day. For an adventurous woman, her favorite waterfall, or a special hidden place she found along a spontaneous exploration will be a sweet gift she'll value for years.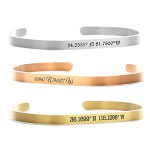 Experience gifts are gifts with meaning. They show just how much you care. Holiday shopping can be easy with a little planning and know how. Save this post and refer back to it when you're ready to get her an amazing Christmas gift that you can feel confident she will love!