by Lori Torman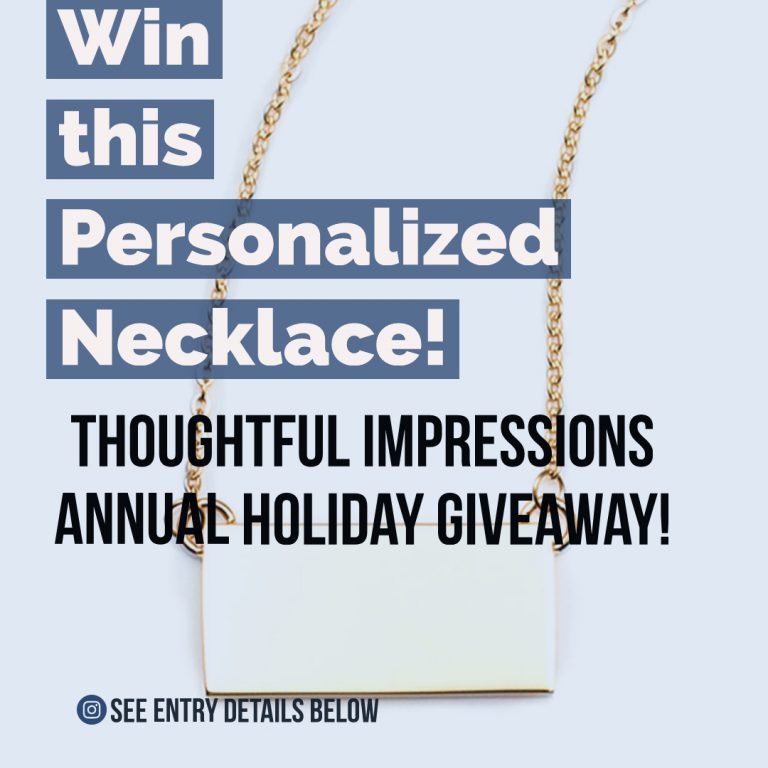 And just like that, 2018 will soon be coming to an end. It's been a great year filled with lots of ups and downs. At Thoughtful Impressions, we've gained a lot of new products that we're proud to be able to provide all of our customers with. To end the year on a positive note, we've decided what better way to say thanks to our customers and members of the online community than with a holiday contest!
The object of affection in our holiday contest is our beautiful gold plated personalized bar necklace for women. It's minimalist styling and comfortable design have made it one of our most popular selling personalized necklaces for women of all ages this season. This necklace has an elegant style that pairs beautifully with a variety of everyday looks, but it also looks lovely with formal wear. We'll be engraving this necklace for our lucky winner with up to three lines of text on each side of the gold bar pendant. Symbols, coordinates, handwritten messages, names, monograms or a simple text message will look beautiful engraved onto this piece. This necklace is adjustable to fit a variety of sizes and the shiny polished finish is eye-catching and captivating. With a retail value of more than $50, this would be an amazing holiday gift to win!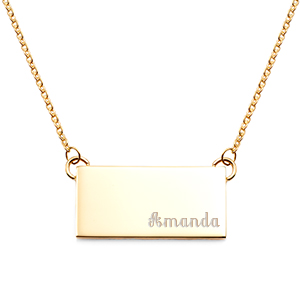 To enter our holiday contest, visit our Facebook page. Like and follow our page. Then, share the giveaway which you'll see pinned to the top of our page! Next step, tag a friend in the comments of your share. Finally, the last step, direct message us with your email address and we'll make sure you're entered for the contest! Don't worry, your email won't be sold to anyone and we will only send you emails with updates on our company, our products, any deals we have, and flash sales!
Best of luck with winning the Giveaway! Comment below with any questions and be sure to visit our website to see our collections of gorgeous engraved jewelry and holiday gifts.