by Lori Torman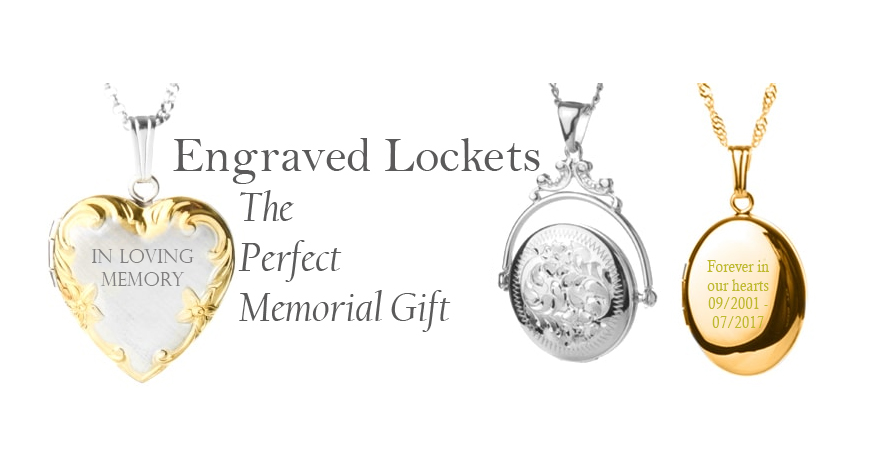 Whether it be a family member, a close friend or even a pet, the experience of losing a loved one is never easy. Memorial gifts are a beautiful way to express your condolences for a loved one's loss or to keep your beloved's close to your heart after they've passed on. Engraved lockets are cherishable keepsakes that can provide the perfect memorial gift.
The great thing about lockets is that they vary in color, in size, in metals, and in shapes so you've got a huge range to select from and you're bound to find a personalized locket that is elegant and one that falls into your price range. Some lockets come with room to insert a bunch of pictures, or just one. One of the most popular locket shapes is a heart as personalized lockets are frequently bought as gifts to show affection. Another popular shape is oval. Lockets are typically worn as necklaces with elegant short chains so that they rest just below the clavicle.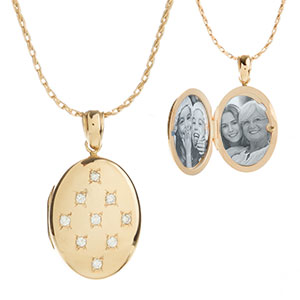 To add to their appearance and sentimental value, it's common to enhance a locket with customized inscriptions. Most engraving shops engrave lockets with traditional needle etching. Thoughtful Impressions offers both traditional etching and laser engraving on all non-precious metal lockets.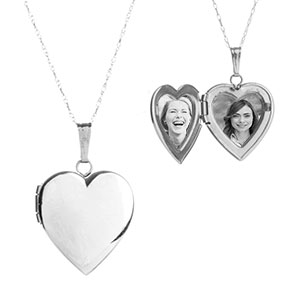 Thoughtful Impressions also has more than twenty years of experience engraving lockets and therefore has fine-tuned their artistry to provide a nearly flawless aesthetic for each locket engraved. They also offer a variety of font choices, plus specialized symbols and characters. If you have a handwritten message or custom signature you'd like etched or laser engraved that's an option for you too! Handwriting jewelry makes for an even more meaningful memorial gift as it allows you the unique option of truly memorializing their handwritten notes letters and artwork.
Our experience with engraving memorial lockets has been that they turn out best with meaningful words engraved, followed by a significant symbol or character that holds sentimental value. The dates of their birth and passing plus a heartfelt message are endearing inscriptions.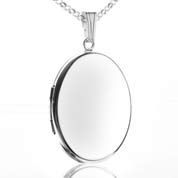 Shop our collection of engraved lockets to find your perfect memorial gift.