by
ThoughtfulImpressions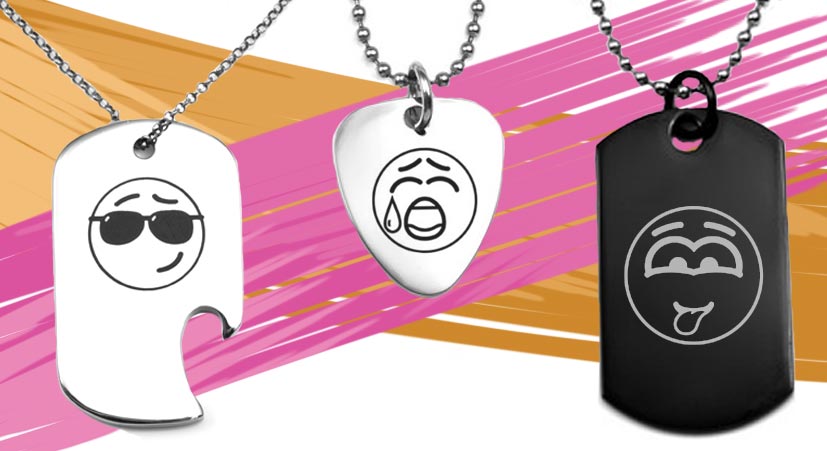 We are so excited to tell you about a brand new way to personalize your jewelry and gifts, and it was actually inspired by all of your requests. We're talking about adding an engraved emoji to your personalized gifts. Emojis have become a social phenomenon, whether you use them in your texts or you've read one of the many articles The New York Times has done about them, these little faces are popping up everywhere, so why not on your jewelry too!
Our emoji collection currently features 14 different symbols you can choose to have engraved on any of our personalized jewelry and we plan to keep adding more in the coming days to give you a full range of expressive emojis. The possibilities are endless as to what you can do with our new emoji symbols. They make an awesome gift for grads, teens, guys and even prize giveaways.
Having a game night soon? Engrave the emoji that best represents your friends' personalities in a dog tag or bracelet and give them out as party favors. Have a pair of emojis engraved on a set of cuff-links for a fun and unique present for your special guy.
So what are you waiting for? Click here to start shopping for a one of a kind emoji piece of jewelry! Oh, and if you find an emoji you just can't live without then comment below and we'll add it to the collection!