by Barry Torman
Special Occasions come in many shapes and sizes. Usually we think nice tie, pantyhose, or a beautiful piece of jewelry we save for a really nice event.
Deborah Birdoes brings a new designer line of sterling silver special occasion jewelry for women to Thoughtful Impressions. If you're looking for special occasions like Anniversaries, Birthdays, or Christmas you can find the perfect piece. But she didn't stop there! Deborah has created a line so extensive you can find the best quality sterling silver necklaces for occasions you should bring a gift to; but may not realize it.
The greatest treasures in life are the sentiments you carry in your heart. – Deborah
About the Designer of Special Occasions Jewelry
Deborah Birdoes is a creative woman of many talents; From interior design, to arts and crafts, and finally designing her own "Jewelry With A Message" line, she continued to expand her unique abilities. Each piece of jewelry has been designed with significant and sometimes hidden messages for the wearer as well as those who admire them.
"It is my strongest desire that my jewelry designs and their message bring hope, comfort, encouragement, joy, and express how you feel about yourself and others."
Occasional Occasions
I mentioned Special Occasions that aren't a part of the "traditional" Hallmark Holidays. To me, life is too short not to find reason to celebrate as much as we can! I wanted to highlight our new line of Special Occasions Jewelry by matching them with some special occasions that aren't the usual jewelry giving dates.
The "NOT TOP" 10 Special Occasions for Jewelry
Graduation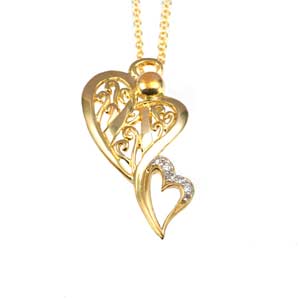 Do you have a recent graduate you hold close to your heart? Send them to college with a special reminder that they are loved and supported during this exciting, sometimes scary, time in their life.
Angel of Protection Gold Plated Sterling Silver Necklace
Baby Shower / New Mommy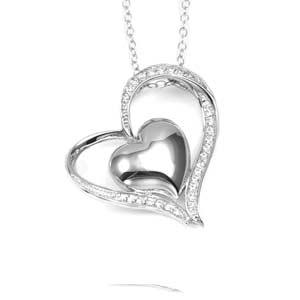 A new baby is such a exciting and magical time. Help mommy remember what a precious gift she has when it's 2am and she's up for the 3rd time… covered in baby puke.
In My Heart Engraved Sterling Silver Necklace for Women
Maybe suggest to her she displays it for a while so the new baby doesn't break it.
New Years Eve or Day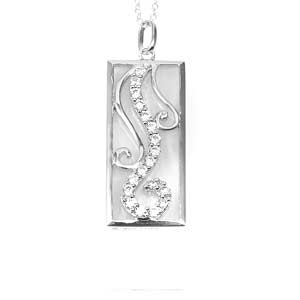 The New Year symbolizes a time of fresh starts or new beginnings for so many. Keep that resolution close to your heart with a special occasion necklace. Feel washed clean or begin on a different note, with this new chance to make your life everything you've dreamed of.
Living Water Engraved Agate & Sterling Silver Necklace
Baptism, Communion, & other Religious Holidays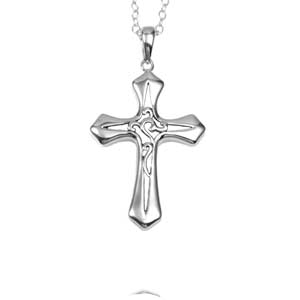 Celebrate your faith with a beautiful necklace that commemorates a commitment you've made or that is saved for a special service. I was given a bracelet for Easter a few years ago and I chose to wear it only on Easter. It gives me something extra to look forward and makes my bracelet that much more special to me.
Abide in Him Personalized Sterling Silver Cross Necklace
National Day of Service and Remembrance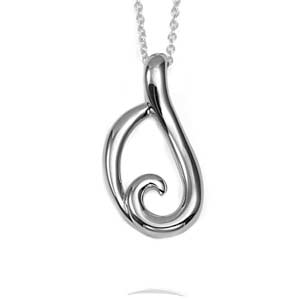 Not all special occasions are a jovial event, some are there to honor and remember. September 11th has been declared the National Day of Service Remembrance to pay tribute and support our veterans, soldiers, military families, and first responders. I chose this necklace as the highlight because of the message included with this piece of special occasion jewelry:
I'm sending you this hug. It's a handshake from my heart. Wear this and remember me, whether together or apart.
Friendship Hug Personalized Sterling Silver Necklace
Nurse / Doctor Appreciation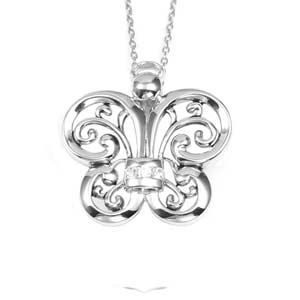 It takes a strong dedicated person to work in the health care field. When we're sick, we rely on the nurses and doctors for the medicine and so much more. Did you have someone go above and beyond the call of duty just for you? Or maybe your loved one is starting their healing path; remind them what kind of provider they want to be.
Angel of Comfort Personalized Sterling Silver Necklace
Bridal / Wedding Shower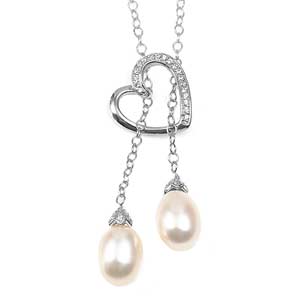 Looking to give the bride something different and extra special? A necklace from our special occasions jewelry is sure to delight her! The designer's beautiful poem is perfect for a card or even to engrave on a keychain or dog tag for the groom!
Two Become One Sterling & Freshwater Cultured Pearl Necklace
Grandma's Birthday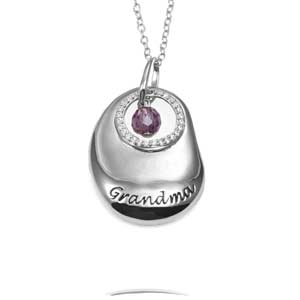 Mom's usually get all the glory (and they totally deserve it!), but remember grandma this year. She thinks her little grandchild (even when you're way past "little") can do no wrong! Show your love for the woman who's love knows no bounds with a necklace she won't ever want to take off.
For You Grandma Engraved Sterling Silver & Crystal Necklace
Sympathy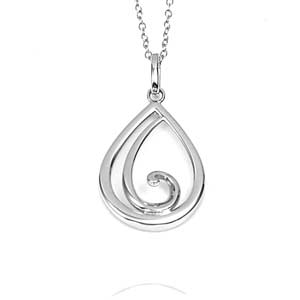 A time of grief is when people need loved ones the most. Show support and compassion for the beloved with a concrete reminder of the bond shared but never lost. "I live on in your heart, I'm not that far away. Let me still become a big part of your day."
Remember Me Always Personalized Sterling Silver Necklace
Friendship Day / Sister's Day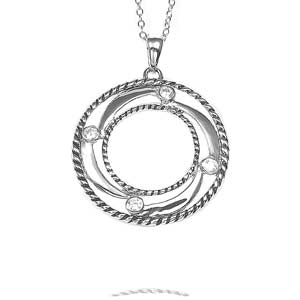 Family can be the one's we're born with or the one's we choose. August has two very special occasions to celebrate the love shared between friends (Aug 2) and sister's (Aug 5). Why stop at just one? Find a necklace for each of you!
We Are Family Personalized Sterling Silver Necklace
The final, and sometimes, best reason to give a Special Occasion Jewelry is "Just Because"!
This special occasion should not be about celebrating a day in particular, but rather a random demonstration of what someone means to you. Surprise her with elegant, top quality, sterling silver special occasion jewelry.