by Lori Torman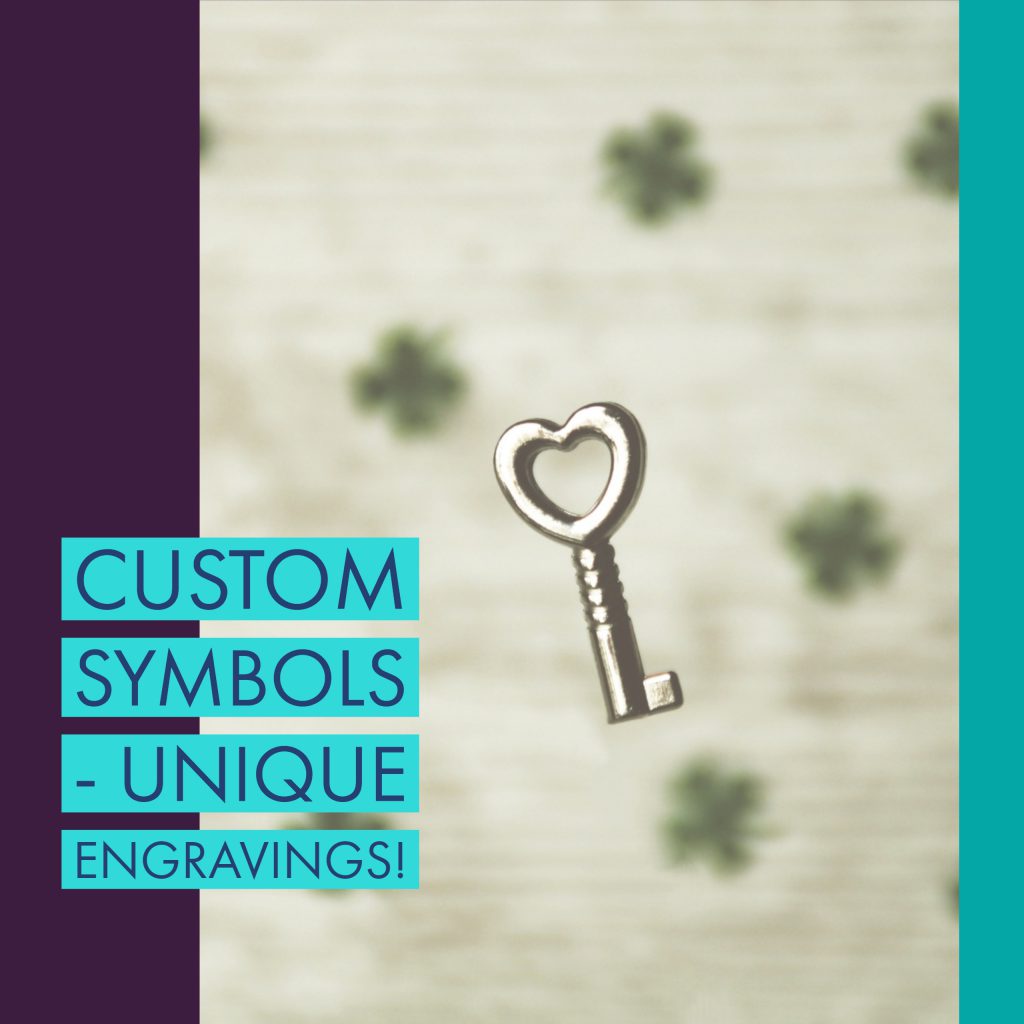 Custom Symbols offer a unique way to personalize just about anything you can think of! They look fab on tee-shirts, home decor art, technology, jewelry, and lots more!
Jewelry has been one of the most popular ways to showcase custom symbols for hundreds of years. At Thoughtful Impressions, we love how a special symbol can take a seemingly basic message or accessory and turn it into something full of value and expression. Our list of engravable symbols and templates has continued to grow over the years to help our customers express their individuality through our amazing products.
To include a symbol with any of the available products on our site, the engraving cost is just $8.95. If you'd like to send us your own artwork with a custom symbol you designed, our graphics department will be happy to review it and let you know if it's a design we can engrave for you.
Some of the most popular symbols engraved at Thoughtful Impressions focus on the category of love. Love is one topic that often sits at the forefront of many peoples lives and engraved jewelry has long been used as a romantic gift to express undying affection and devotion. The love symbol category features infinity symbols, anchors, filled and unfilled hearts, linked hearts, the word Love, puzzle pieces fit together, and more. You'll want to view the symbols drop-down menu in the product personalization section of Thoughtful-Impressions.com to see all of the available options. Here's a preview: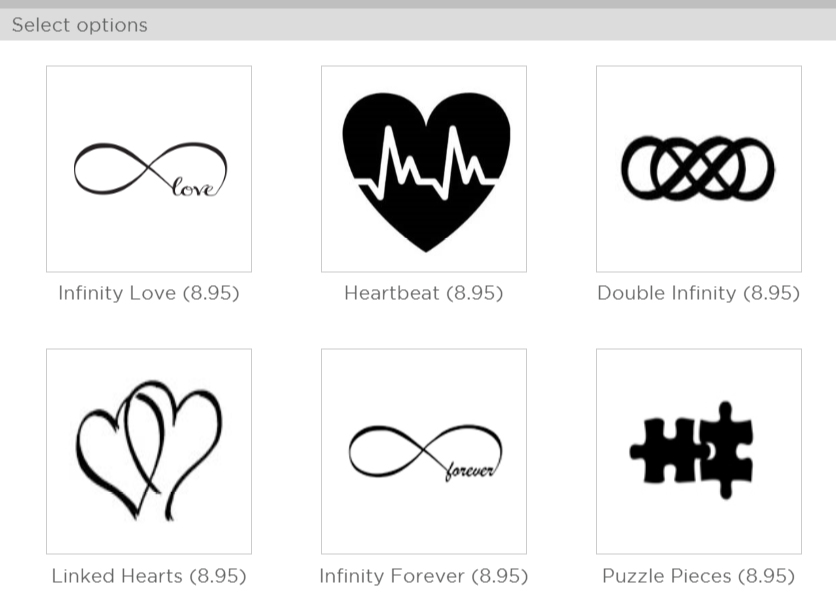 In addition to love symbols, another category of symbols customers have grown quite fond of is our special symbol category which features attractive symbols including anchors and compasses. People with a fondness for travel love to order these symbols for their jewelry, but also for their luggage tags!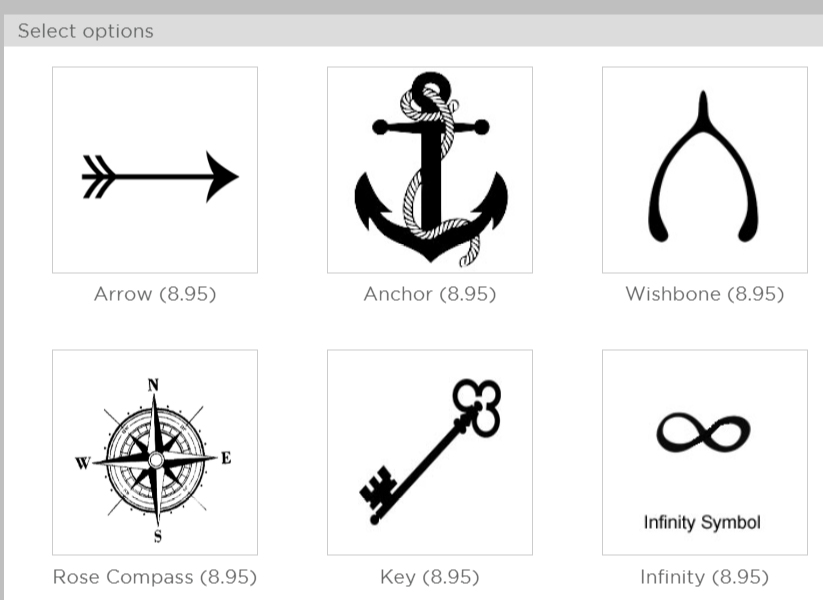 You can mix and match symbols too! If you like the rose compass, but also really love our anchor symbol, why not feature them both on a two-sided piece?
In addition to custom symbols, our design team at Thoughtful Impressions has recently begun introducing new custom templates that are applied to individual products alone. However, if you happen to see a template that you adore and want it engraved on a different product than it's being sold with, please contact our customer service department to see if it's possible to accommodate your special request. There's a reasonable chance that we can.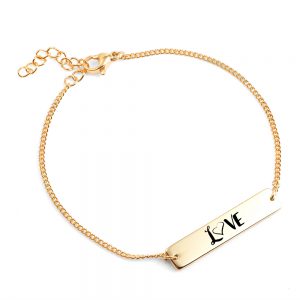 Visit our online engraving shop today for affordable engraving choices with enriching symbols to make your piece truly unique.