by Lori Torman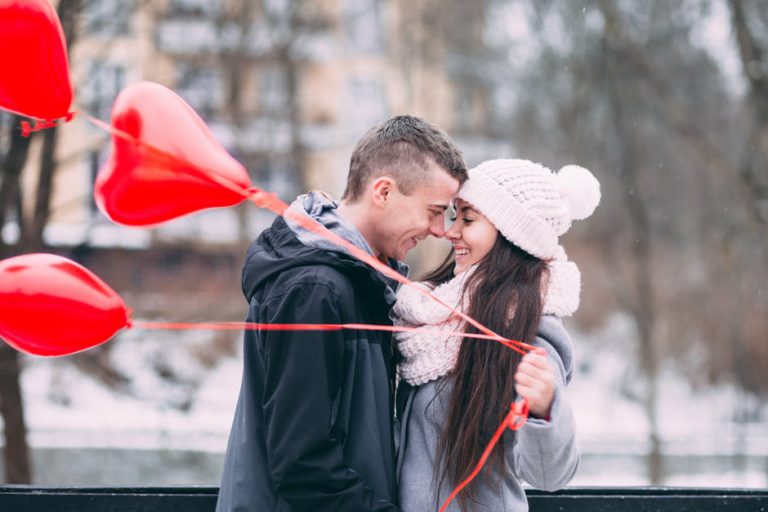 When you're happy and in love in your relationship, you naturally want to shower your partner with affectionate gifts that express your immense adoration for them. One of the best ways to do this is through personalized jewelry. Engraved necklaces, for example, allow your love to always carry and display your affectionate gift with them. Below you'll find some suggestions for engraved necklaces that'll help make them into the most meaningful gifts.
The personalized necklaces you'll find with us at Thoughtful Impressions are crafted with a variety of styles and materials. Some of the more popular styles we currently offer are part of the minimalist trend and they include bar necklaces plus small, dainty charms and chains. They're elegant and look great with just a few words, monograms, meaningful symbols or a short name engraved.
Personalized Coordinates Necklace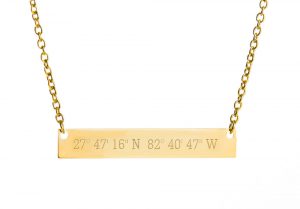 Coordinates necklaces are another unique way to customize your romantic personalized necklaces. To order yours with us, simply visit our coordinates jewelry collection page and select the necklace which best fits your styles. Then in the address box provided, enter the location you wish to commemorate on your jewelry. We'll convert your location to beautiful looking coordinates and will etch them directly onto your necklaces in the placement of your choosing, plus the type you prefer. Our typewriter font is an excellent unisex choice. The finished product is a meaningful, one-of-a-kind gift that you'll both be happy to wear on every occasion.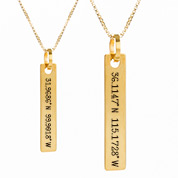 Rose gold remains a popular metal choice for jewelry this year, but in addition to rose gold, another popular trend is mixing metals. We suggest taking yellow gold necklaces and pairing them with rose gold or silver to create a fresh new look that is beautiful and eye-catching. In addition to mixing metals, it's also a great idea to mix shapes and styles of jewelry. For example, take a medium length bar necklace and pair it with a smaller bar necklace that rests just above your larger necklace. Or mix up geometric shapes. We carry triangle, squares, ovals, circles, rectangles, stars and more that can be paired up to make specialty looks.
Engrave your necklaces with laser or traditional etching methods to create lasting, elegant looks. Traditional needle etching is going to give the most elegant look and is a more popular choice among females.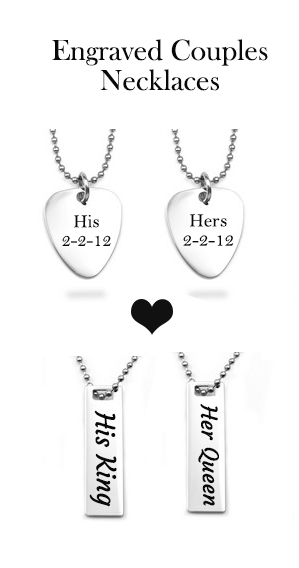 Visit Thoughtful Impressions today and find couple necklaces that you'll both love and want to wear proudly for as long as your relationship shall last.