by Lori Torman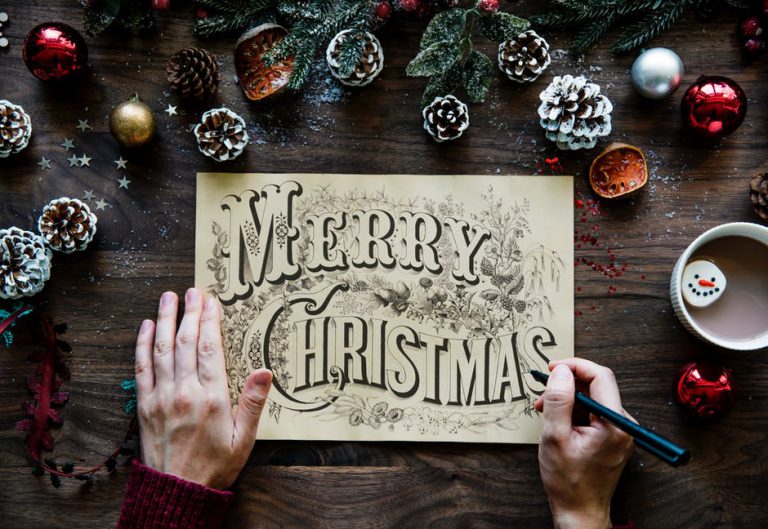 This year, give gifts that mean something. Find creative ways to say I love you this Christmas with personalized jewelry and customized gifts that your friends and family will appreciate for many years to come.
Thoughtful Impressions engraves quite the variety of jewelry which includes custom bracelets, necklaces, personalized lockets, rings and more. All of which are available in many styles and materials such as rose gold, sterling silver, leather, black plated steel, etc.
In addition to personalized jewelry selections, Thoughtful Impressions also customizes several gift items such as wooden picture frames, wedding gifts which include cufflinks and champagne flutes, plus a large collection of homed decor style items.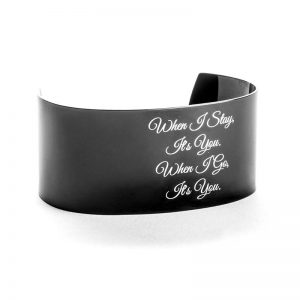 Love Gift — Custom Engraved Cuff Bracelet
Saying I love you is one of the most important things you could ever tell a person, so if you're saying it through jewelry or another gift item, you want to ensure that it's done just right. There are so many creative ways to say I love you, but if you're all out of ideas of your own, keep reading for some unique ways to express your feelings.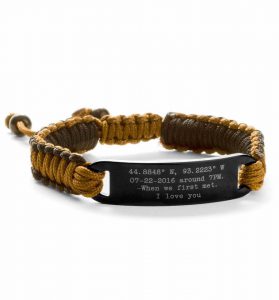 One of the best, most creative ways to say I love you with personalized gifts is with handwriting jewelry and other items such as picture frames. Just take one of your favorite messages that you hold near and dear to your heart or create one, then take a well-lit photograph with positive contrast and email it to our graphics department to convert it into an engravable file. The finished product is a unique gift item that you can almost guarantee that most of your friends and family will not have already.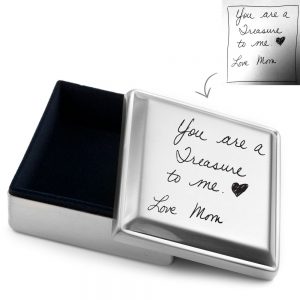 In addition to engraved handwriting items, engraved coordinates make for extra special gifts because they're a different way to capture sentiment. If there's an address to a place you've traveled to or used to live at, where you had your first kiss, where you got engaged, the list goes on and on — that means something meaningful to you, then why not forever commemorate that place by engraving it? Simply send us the address and we'll convert it to coordinates that fit nicely as an engraving onto the item of your choosing.
For creative ways to say I love you this Christmas, engraving gives you the unique opportunity to make beautiful gifts that look great while also meaning something special.