by Lori Torman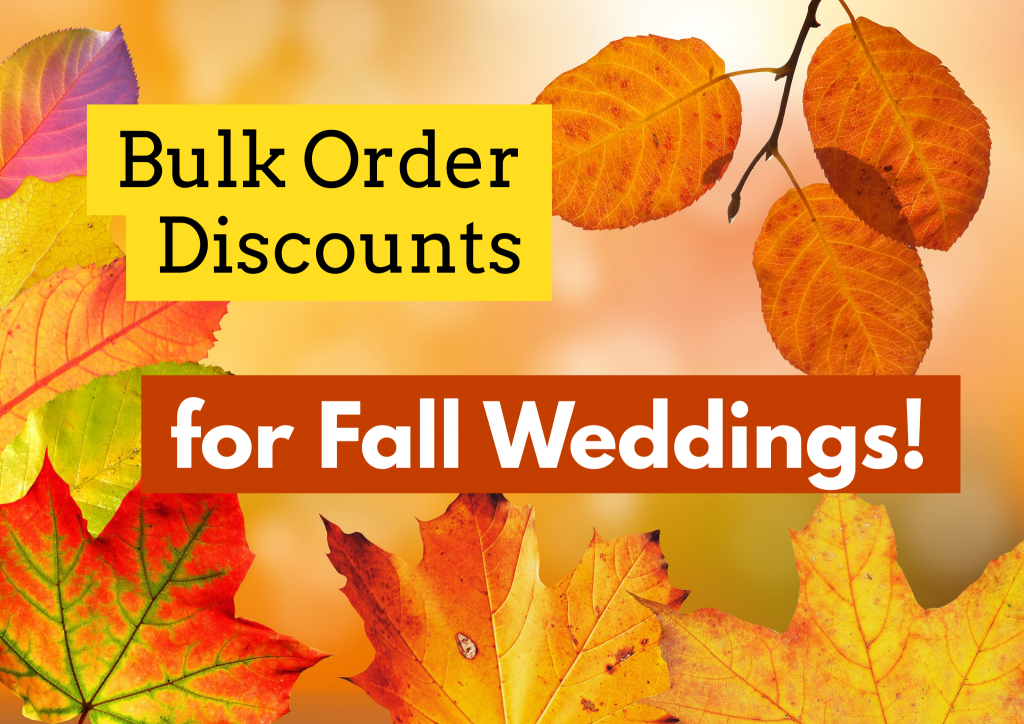 To make the best of Fall weddings for everyone – Thoughtful Impressions – is stepping in with some help – by offering bulk discounts on all of our personalized jewelry and gift collections present in our beautiful online shop.
And…who doesn't love Fall? The gorgeous collection of vibrant orange-red and yellow leaves, the softer air, the decreased heat, the pumpkin spice latte's and the coming of the holiday season just seems to put everyone into a happier mood! That being said, who wouldn't want to get married in the Fall?
Here are some item suggestions when shopping for customized wedding gifts at Thoughtful Impressions –
Custom Bracelets – They make beautiful engraved gifts for the entire wedding party including men and women.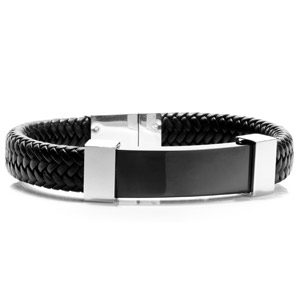 If you're looking for something sweet and small to give the flower girls, one of our dainty personalized lockets with the date of the wedding is a gift they can look at years from now to remind them that they were part of that special day.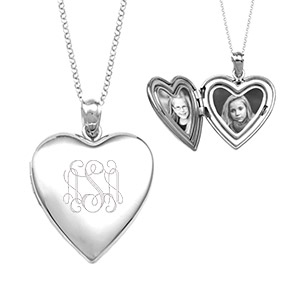 Engraved Necklaces – Engraved necklaces also work as meaningful gifts which can be worn by groomsmen, father of the bride and groom, bridesmaids and the mother of the bride and groom.
If you're looking for a special gift for the ring bearer – visit our personalized gifts for children collection to find engravable jewelry and piggy banks which can be inscribed with a meaningful phrase related to the wedding day.
Don't forget to look at our engravable picture frames – they make gorgeous wedding presents to the bride and groom. Check out our selections of wood and stainless steel handwriting frames. These unique frames can be engraved with the bride or groom's actual handwriting to say something super sweet!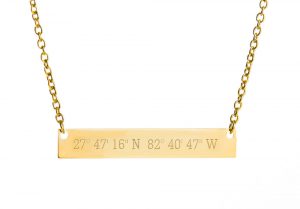 To receive your discount, at this time, we don't have a section on our site dedicated to bulk discounts for fall weddings, however, we hope to in the future. In the meantime, we ask that you contact our marketing department at marketing@thoughtful-impressions.com to let them know that you're looking to make a bulk wedding purchase. Either our marketing team can help you by placing your order for you or they can create a digital coupon code for you to enter when you check out. To qualify the order must have more than 10 pieces.
Bulk discounts will range from 20-35% off typically. The discount amounts will depend upon the number of items in your order, the engraving style, how quickly you need your order and whether or not it's a custom design.
Remember to check out the clearance page for attractive custom bracelets and necklaces that can be made to look like an extra special piece simply by adding a little engraving to it.
Expedited shipping options are available for last-minute RUSH orders!
From all of us at Thoughtful Impressions – We wish you all the best with your Fall Weddings!