by Lori Torman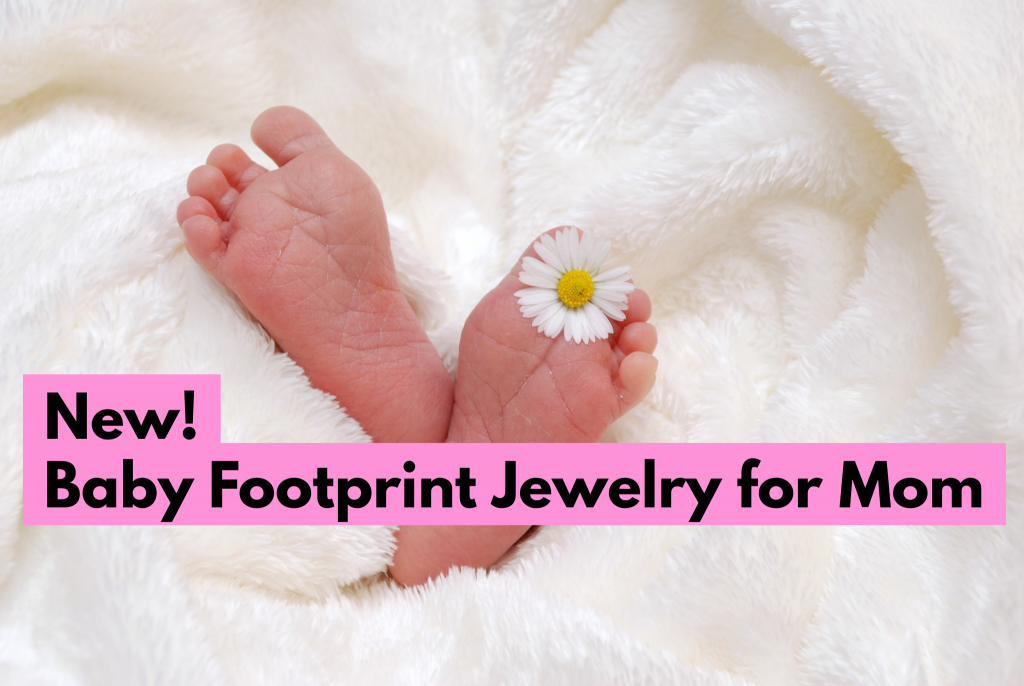 Actual Baby Footprint Jewelry
After months of enduring back pains, cramps, bloating, mood swings, cravings, and having to pee every ten minutes during your pregnancy, it's such a huge relief to finally give birth to your baby!
Your newborn baby is a beautiful miracle and you'll want to hold onto and remember every precious moment of them when they're in their infancy for as long as you can.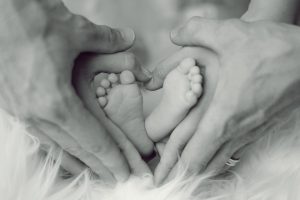 One of the most unique ways to do this is with our personalized baby footprint jewelry. At Thoughtful Impressions, we specialize in personalization and love being able to share our baby footprint jewelry line with the world. Each piece in our collection can be customized with the engraving of your baby's actual footprints on the front, while still leaving plenty of space to add additional engraving of a message, symbol or custom design on the back.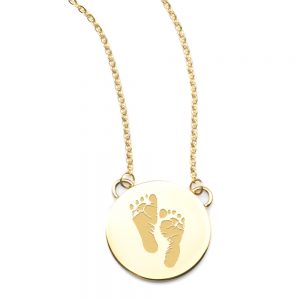 Our three newest products recently introduced to our collection include a leather double wrap charm bracelet, a rose gold heart-shaped locket and a minimalist style gold disc necklace. Each unique style has a beautiful look and helps to turn an ordinary outfit into one that is fashionable yet meaningful.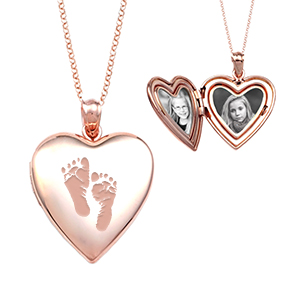 Ordering your baby footprint jewelry is easy. All we'll need is for you to choose your favorite product, then send us a well-lit, focused image file of your baby's footprints to logo@thoughtful-impressions.com. The more contrast there is in the image the easier it is for our graphics team, however, sometimes our graphic design team surprises even themselves with their ability to make an engravable file from older or lower quality images. So, if you think your image may not work, but you still really want this meaningful piece of jewelry, send us your image anyway, we can likely still find a way to make it work.
If you're not sure what to have engraved on the back, visit our Engraving ideas and Love quote pages for a plethora of inspiration.
Once your order is received, your baby feet jewelry will be engraved in either traditional tone on tone needle etch or dark laser engraving — you'll see those options when you make your purchase. The result is a one-of-a-kind piece that you'll want to keep for years and years! When your child grows up, you can say hey, this is what your little feet looked like when you were fresh out of mommy's womb.
Congratulations on being a mom! Visit our baby footprint collection today for a meaningful gift you can cherish for many years.