by Lori Torman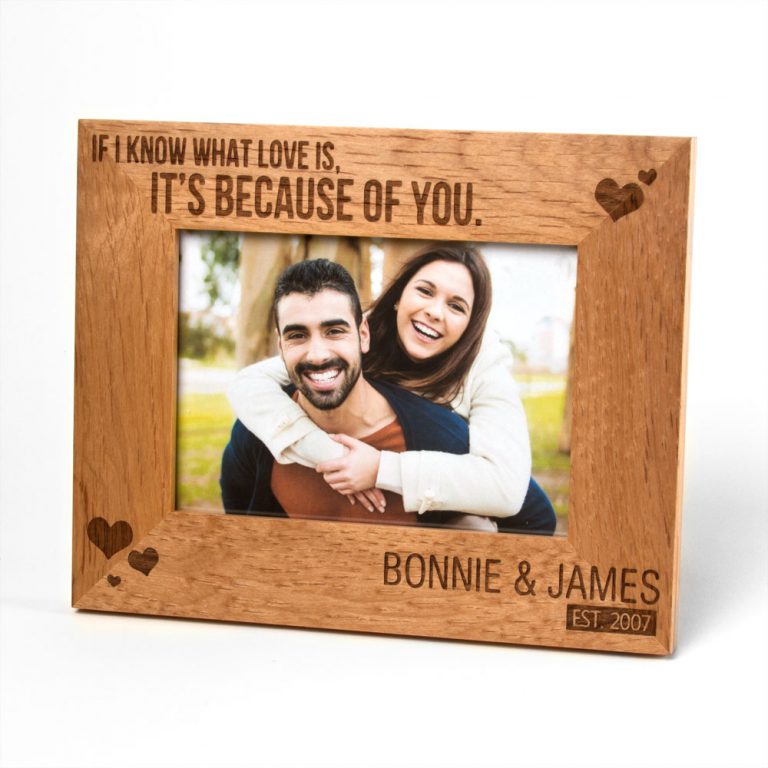 Pictures frames are gifts which keep on giving and an engraved picture frame adds just that much more charm and appeal for years to come. They're a way to show you care all the while sharing your amazing memories of yourself, your family and your friends from over the years. A picture is worth a thousand words and to capture all those words, a beautiful frame is a great way to do just the trick.
At Thoughtful Impressions, we offer a broad variety of engravable picture frames which come in different shapes sizes, colors and materials.
Firstly, we offer a lovely selection of wood engraved frames. Many of these frames have been pre-made with custom templates to offer beautiful quotes such as "If I know what love is, it's because of you". Choose to customize our wooden frames with personalized text, special characters, symbols and more. Our wood frames come as small as sizes 4 by 6 and reach a maximum size of 5 by 7 for sufficient laser engraving. All of our engravings are done on site in our Seminole, FL location and are customized with your specific instructions.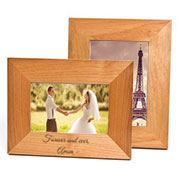 We also offer a special range of engraved steel picture frames that can be custom engraved with our laser and our needle etching methods to provide two different, yet appealing looks. A favorite personalized gift frame selection we offer is our custom handwritten frame. This frame allows for our customers to email us their very own hand-written message which we then convert to an engravable file and then engrave that file directly onto the frame. Commonly used messages are special messages written in anniversary or birthday cards from loved ones or a loving message written onto the back of a picture, or a simple post-it note that's been saved throughout the years. We take it one step further and make that message even more lasting by creating an etched or burned engraving with it.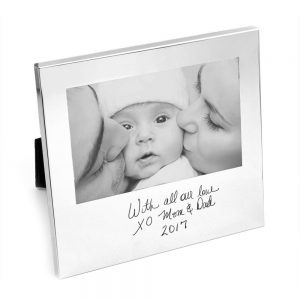 If you're looking for a memorable gift and one that will last for years with extra special meaning, be sure to shop our customized picture frames selection today.