by Lori Torman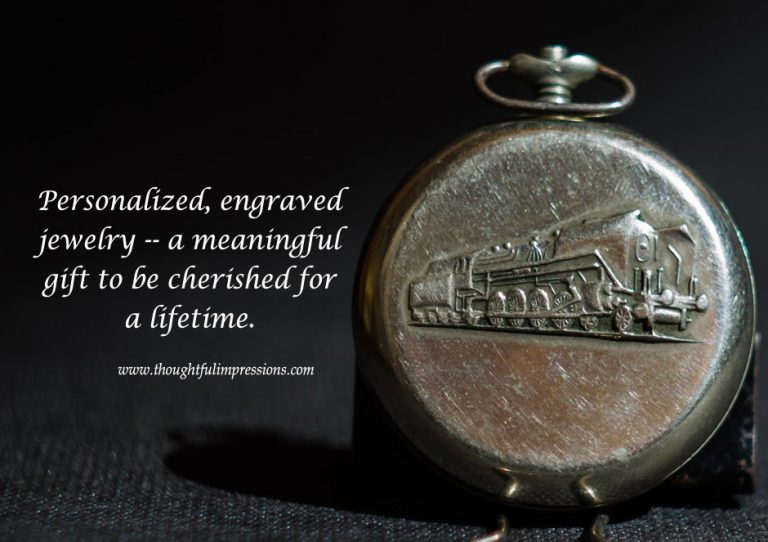 The history of engraved jewelry dates back thousands of years. Jewelry was first created to be an adornment, typically made of precious metals and often set with gems or imitation gemstones. Since it was discovered that engraving enhanced the beauty and meaning of the jewelry, thus evolved a wide range of personalized jewelry creations.
Engraving dates back to prehistoric times when cavemen would sculpt rock drawings or engrave images on pottery. It's considered by many to be an art form unto itself, and a difficult one to master. Over the years, engraving has been used largely to create original artworks and to reproduce limited editions of original artworks. Among the most famous of the modern and contemporary artists who used engraving to create limited editions of their work are Chagall, Picasso, Miro, and Dali.
With the introduction of the personal computer in the late 1970's, personalized jewelry engraving moved to a new landscape. The computerized engraving was faster and more precise than either hand engraving or the pantograph technique could provide. In addition to multiple computerized engraving machines which utilize needles for the etching, Thoughtful Impressions now also engraves using two types of lasers. One laser is primarily dedicated to metal engraving while the other is used for engraved wood, plastic, glass and leather.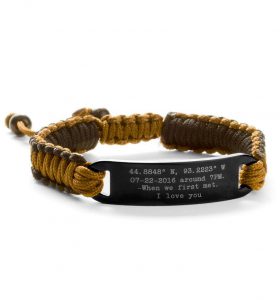 The jewelry engraving process at Thoughtful Impressions is second to no other. All of the engravers on staff have gone through extensive training which enables them to produce the most beautiful and quality products. They're more than just trained engravers, they're artists. They use their artistic eye to position the engraving on the products and to select symbols and fonts which will look best. Our production time is only three days from order processing to shipping.
To see more and learn more about our personalized engraving process, shop our site today. You'll find a beautiful selection of custom necklaces, engraved bracelets, wooden gifts and much more!