by Lori Torman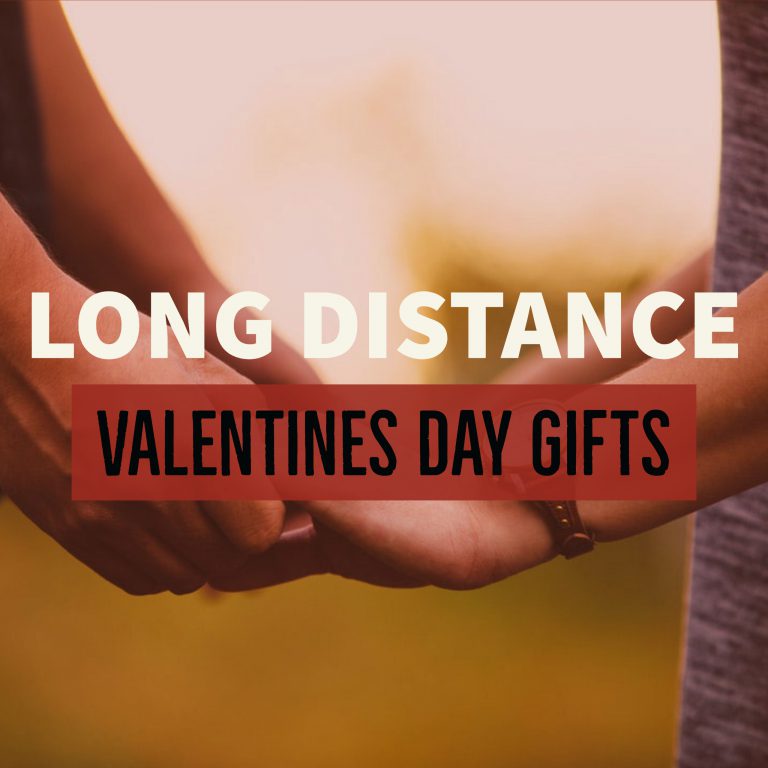 A long distance Valentines Day may not seem like the happiest of days for a lot of couples, but there are many ways for you to abate the distance and make it feel like your partner is closer to you than ever before. Well-thought-out Valentine's Day gifts help to show that you have much love in your heart for your partner and that no matter the distance, your emotional bond is stronger than ever! Check out our collection of long distance gifts for Valentine's Day below for ways to reinforce your love and to spark the passion in your long distance relationship.
1. Travel Gifts – Something inherent in long distance relationships is travel. Hence the need for amazing travel gifts! Get your S.O. a comfortable travel pillow, a great suitcase, carry-on bag, or place to store their small items like make-up and jewelry.
2. Romantic Wallet Card – Wallet cards are great because you can take them with you everywhere you go! Order a personalized wallet card from Thoughtful Impressions to include a special handwritten message that your significant other will love reading every time they look in their wallet.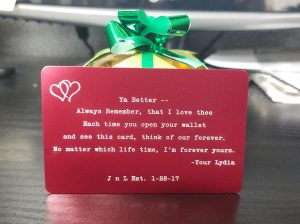 Romantic Engraved Wallet Card
3. Visit Journal -This is a special gift because once your visit is over with your love, you can jot down all the amazing adventures and meaningful time you spent together and re-read it one day when you're reminiscing.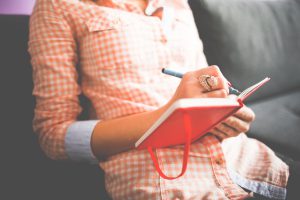 4. Countdown Clock – If you're counting down the days till you see your significant other, get countdown clocks for each of you! These clocks have digital displays that can tell you down to the minute how much longer the wait is to see your partner.
5. Personalized Wall Art – If your walls could use some help in the decoration department, a personalized piece of wall art, is a great long distance gift for you to receive. Include both of your initials, a meaningful message, and the coordinates to your favorite place together or individually for an extra meaningful piece.
6. Personalized Pillow – There are some really great websites for personalization. If you visit Shelfies, they'll print the image you submit of yourself onto the pillow of our choosing, so your partner can snuggle with you every night.
Make this Valentine's Day one that you'll both look back on with a set of warm hearts!