by Lori Torman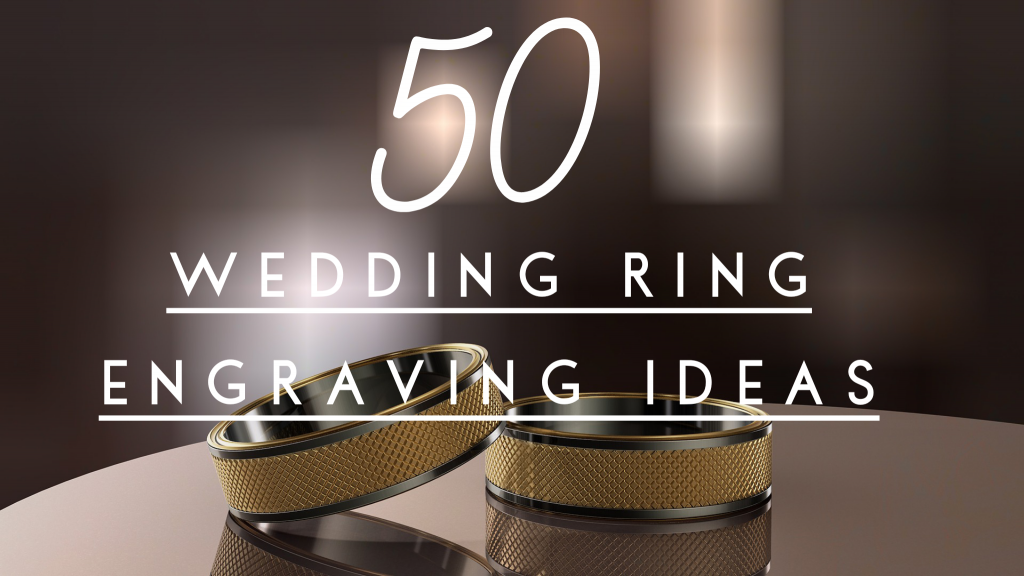 To Celebrate your Forever Love, you'll want your wedding rings to be engraved to express how much your love means to one another – now and forever! Read below for 50 meaningful, unique and funny wedding ring engraving ideas! And remember, you can order your custom engraved wedding rings with Thoughtful Impressions.
1. Forever Yours
2. I love thee with all my heart – xoxo
3. You're the peanut butter to my jelly – Love, …your name.
4. Jam to My Doughnut – I'll always love you
5. Our Love is Like Water – Necessary to Survive!
6. Custom coordinate engraving from the location where you shared your first kiss, or where you first met.
7. I Love You More than Pizza
8. His Wife- Her Husband
9. Together forever – to infinity and beyond
10. Our Love is Larger than the Cosmos
11. Princess Leia to your Han Solo
12. You're the Wifi to my internet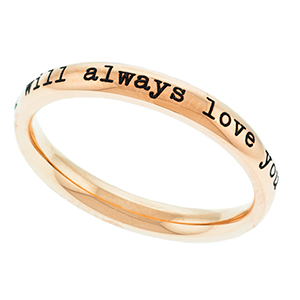 13. I love you Babe
14. You're the sweet butter to my warm biscuit
15. I Will Always Love You
16. I Never Knew Love Till You
17. Till Death Do Us Part
18. Wicked. Beautiful. Lovers.
19. Light of My Life
20. Always, xoxo
21. I Love You More than a Fat Kid Loves Cake
22. I'll Be By Your Side Forever
23. Our Love is The Most Precious Gift
24. My Love
25. Love You to the Moon and Back
26. We Belong Together
27. Add each of your Initials, with a heart in between and your wedding date beside them
28. My Precious
29. Till We're Old and Gray
30. Her Warrior, His Princess
31. Our Love Was Written in the Stars
32. God Bless Our Love
33. Love, Honor, Cherish
34. But First,… kisses!
35. May the Force be with Us!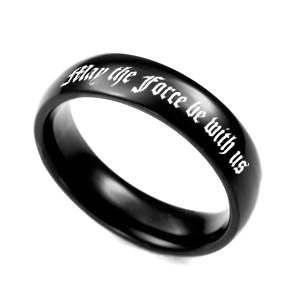 36. Our Hands – Forever Intertwined
37. Bonded By Love
38. Our Circle is Complete
39. How Sweet It Is to Be Loved By You!
40. I'll Never Let Go
41. Te Amo
42. J'adore
43. Lover Mine
44. Mr. Big to your Carrie
45. All Consuming Love
46. You've Had My Heart Since We Began
47. Sparkly Vampire to My Awkward Bella
48. Your Beloved Muggle
49. From this day forward…
50. I Love You – Ya Better!
Share this bountiful list of wedding ring engraving ideas with your friends, family and your soon to be forever partner!
Congratulations on your upcoming wedding; we wish you a marriage full of love, understanding, and happiness.