by Lori Torman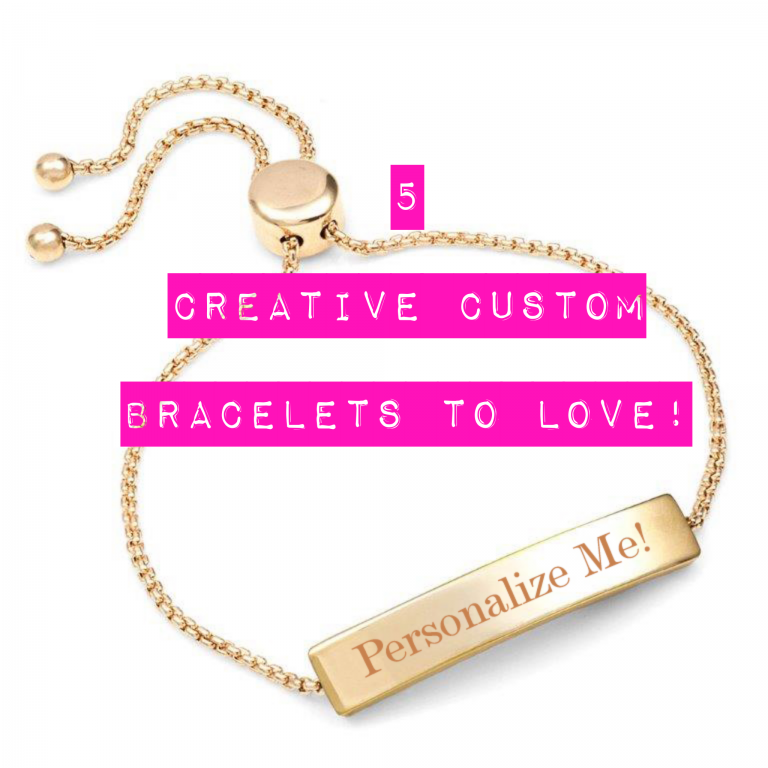 Creative Custom Bracelets
What is it that makes a custom bracelet a custom bracelet? Is it's unique design? Is it a custom bracelet because it's specifically tailored to your wants? The answers to both questions are yes –and that's what makes custom bracelets so wonderful and in such high demand. Listed below are 5 creative custom bracelets to love!
Engravable Wood Charm & Macrame – This style custom bracelet is unique in so many ways – beginning with the wood charm. Wood charms are sooo rare! Thoughtful Impressions' personalized jewelry shop sells these custom bracelets with wood charms as is or you can ask them to add laser engraving to the front and back of the charm too. In addition to the wood charm, they're made with beautiful natural gemstones and soft macrame. The finished product is a nature-inspired look that's comfortable to wear.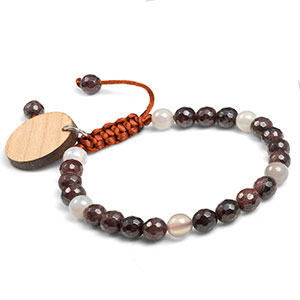 2. Personalized Sterling Silver – Sterling silver is one of the most beautiful choices for engraving. Fine needle etching creates a look that is elegant and eye-catching.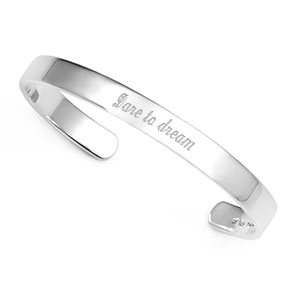 3. Custom Bangles of Gold – Keeping up with modern trends – personalized bangles are an excellent way to mix and match your accessories with a variety of ensembles. You can stack gold bangles in varying sizes to make bold or minimalist looks.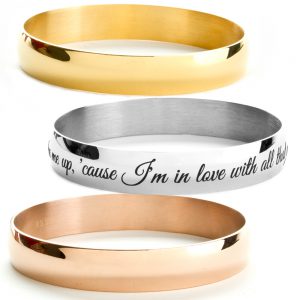 4. Keepsake Handwriting Bracelets – Handwriting bracelets can be real tear-jerkers – these magical bracelets are brought to life with the words of your past or your present should you choose it. In short, a handwriting bracelet is created by taking an image of a handwritten message, working some magic in photo editing software, converting that image to an engravable file and engraving that file directly onto the bracelet of your choosing. Handwriting bracelets make wonderful memorial gifts.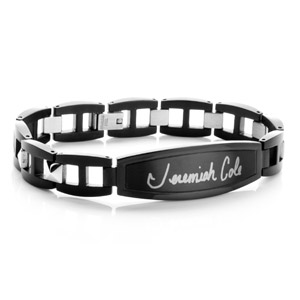 5. Never Forget – Engraved Coordinates Bracelets – The last custom bracelet to mention includes its special touch by commemorating favorite spots on the map. If you met the love of your life at a concert in the middle of the desert and you want to remember that love hot place for many years to come, then an engraved coordinates bracelet should be part of your accessories armor. You can choose how you want your coordinates to look – what font to use, how they're arranged and then as a bonus, include some meaningful text and a heartfelt symbol. Bracelets like this are full of character and charm thereby making them popular choices in jewelry.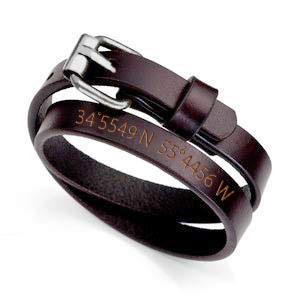 So, now that you've picked your custom bracelet, what should you do with it??
A custom bracelet makes for a special gift to give a friend or a loved one. It's also a nice gift to buy for yourself.
In addition to being used as gifts, they can also make a big impact on your business. Personalization is continuing to grow in popularity in line with people looking for new ways to stand out among the ever-growing crowd. Custom bracelets give you the easy opportunity to create one-of-a-kind goods for your customer base whatever it may be. Say you run a coffee shop with a geeky feel to it – a custom bracelet with an engraving of a funny quote or saying from a popular new comic book movie or show is an excellent way to sell something unique to your customers that'll keep your shop in their minds.
Whatever your reason for needing a creative custom bracelet may be, we hope you find your very own to love and that you enjoy the fun journey that comes along with creating it!