by Lori Torman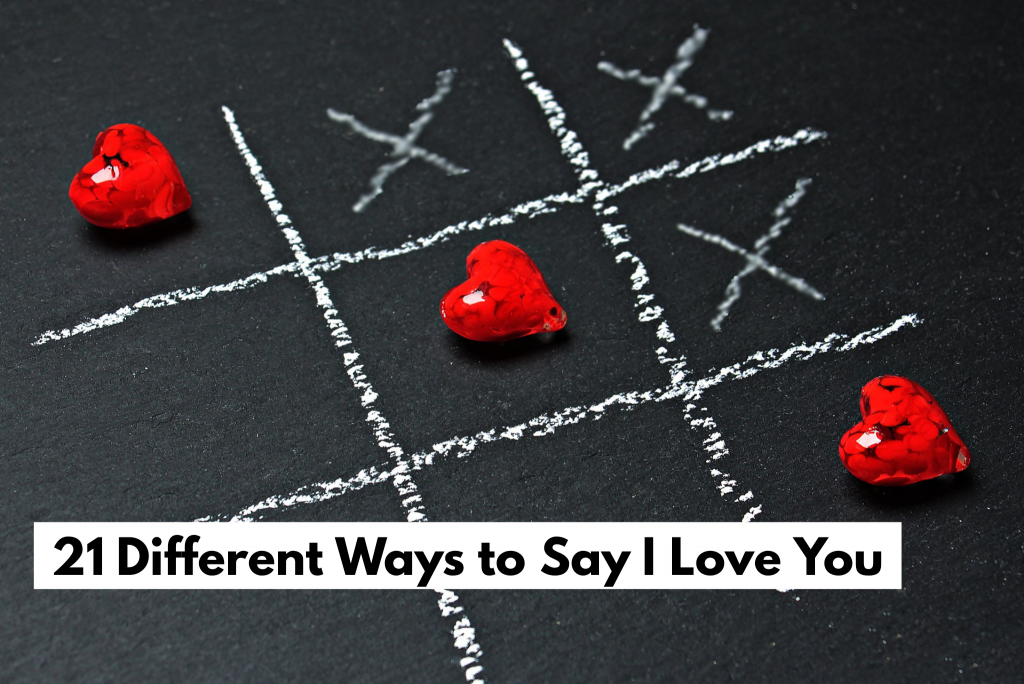 DIFFERENT WAYS TO SAY I LOVE YOU
Regardless of your situation, there are countless reasons for wanting to say I love you and likewise there are sooo many different ways to say I love you!
Here are 21 Different ways to Say I LOVE YOU
Write the words – either on paper, over the phone, in the sand, carved into a tree or for extra fun, use a lipstick and add it to a mirror or favorite mug.
2. Say it with food by cooking your loves favorite meal.
3. If you're lucky enough to have musical talents, say I love you with a song.
4. Express your feelings with a poem.
5. Show your love with engraved jewelry personalized to say I love you with words and graphics such as linked hearts or the infinity love symbol.
6. Write a Love Letter
7. Plan a special night and write the words I love you either with candles or flowers.
8. Use technology and by technology, I mean memes. Send a thoughtful meme that in your own unique way tells your person that you love them.
9. Order them coffee and have the barista write I love you on one side and add your signature to the opposing side.
10. Post it on Social Media either with a gif or find one of your favorite pictures of the two of you together and add the pic along with those three special words to their timeline.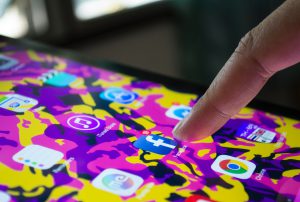 11. Create a short Vine or Youtube video expressing how you feel either verbally, written, or communicated in some sort of extra special way. Get creative and have fun with it!
12. Write it on a post-it and stick it on their lunch.
13. Have flowers or candy sent to their job and be sure to include a card with three words and eight letters.
14. Take a page out of someone else's book, use love quotes from movies, books, and songs to say how you feel.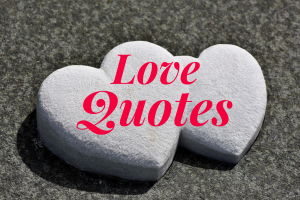 15. If you and your S.O. are the types who enjoy puzzles such as word searches or crosswords, use online programs to create your very own and find a way to slip in the words I love you for them to find or use as a solution.
16. Like the classic scene in the show Sex and the City where Robert tells Miranda he loves her, have it written in chocolate chips on a giant edible cookie.
17. If you love to draw, put those amazing talents to good use by sketching an image of one your shared favorite places or things to do and find a way to include the words I love you onto a piece of the image. For example, if one of your favorite places is a park and you happen to include a tree, be sure to draw a heart carving in the tree and include your initials inside the heart to symbolize your love.
18. Have Tee-shirts made, on the front have it display something witty and unique on the back – the most unique part of all, be sure to include that you love them.
19. Take them to a romantic spot, get them to a cozy, happy state of mind if they aren't there already and when you feel the time is right, turn to them, look them directly in the eyes and verbally tell them how you feel.
20. Blurt it out, if there's no other way and you try to plan something spectacular, but it always seems to fall short, just say it then. No matter the time and place, what really matters is you being open and honest.
21. Put together a grand gesture such as a trip to a castle, a ride in a carriage, or the ultimate grand gesture – ask them to marry you. You don't have to get married right away of course. Give it time if time is what your relationship needs for proper growth. However, a proposal in marriage is one the most meaningful ways to say I love you.
Wishing you all the best of luck in your love adventures, hopefully, you can use an idea from this list or build upon one to tell your special someone just how much they mean to you.