by Lori Torman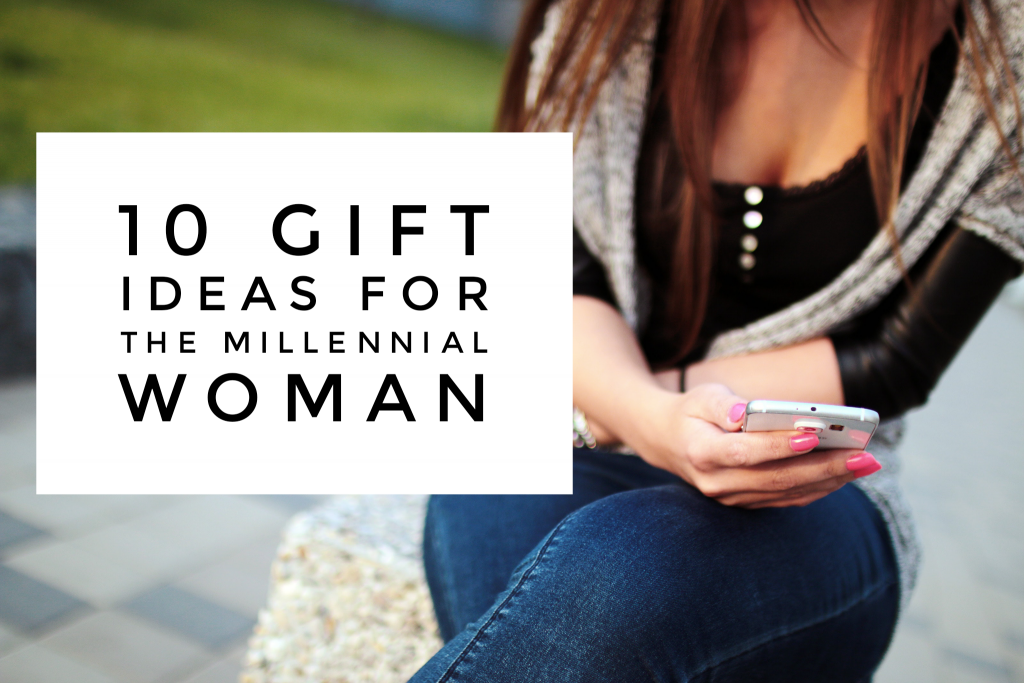 A millennial woman was born between the twenty years spanning from 1981-2001. A millennial woman is typically open-minded. She's a working woman. She understands that if she doesn't want to have children, there's no reason that she should. If she has a question, guess what, nine times out of ten, she can get an answer for it, because she has the internet! She's a free spirit that comes and goes as she pleases. She's determined to make a difference and doesn't step down from a challenge. If you're looking to impress a modern millennial woman in your life – this list of ten gift ideas is exactly what you need!
1. Stress Relievers – Since modern millennial women are often busy with work, friendships, volunteer projects, etc – its'a great idea to gift them with some form of stress relief. A trip to the spa, a manicure, bath bombs, full body massages, acupuncture, and aromatherapy are all gifts she'll love.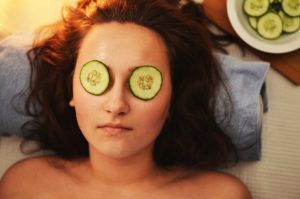 2. Tea or Wine – Keeping in line with the first gift suggestion – stress relievers – tea and wine can both help her to wind down and feel better mentally and physically. Besides the obvious, do you know what's really great about tea and wine?? You can find is just about anywhere! They're sold online, they're sold in department & grocery stores, heck they're even sold at gas stations.
3. Fashionable Fashions – Any modern millennial woman has her own style. Be it classic, be it punk, be it goth, maybe it's even a different style every day of the week – that's her style. Maybe she likes to dress according to her mood. If she's sad, she slips into her full black ninja bodysuit with matching black boots, an onyx hat, and deep charcoal eyeshadow. Millennial women know that fashion can be the gateway to many opportunities. Plus, when you look good, you feel good. So, how do you help her with this? Easy – gift cards and trips to the store together. Or, for something new and fun – she can try Amazon prime wardrobe. If you're unfamiliar with prime wardrobe – basically how it works is simple. You visit Amazon and select up to 3 items of clothing that you think she'll like. Then, they get shipped to her to try on at home at no charge to her. If she likes any or all of the items, she can keep them and then pay for them. If she hates them all, she can send them all back with the complimentary return label. This is great for millennials who loathe shopping at physical stores.
4. Fun Tech – Getting back to our previous mention of the internet – most modern millennial females are going to appreciate some fun new technology. The beauty inherent in technology is that it helps to make our lives easier. Just think of how much the use of computers has helped us at work and home. It's improved our cars, it's helped us to more easily listen to music on the go and has enabled many professionals to create beautiful pieces of art. If she loves to read, look into some of the new e-readers available on the market today. If her computer is starting to slow down and she's running out of memory – an SSD (solid-state drive) is an affordable gift that helps give her computer life for a little while longer until she can afford to upgrade to a new model that's faster and has more memory. If she's looking to add some extra excitement to her day but doesn't have the time to visit a theme park to ride a rollercoaster, a virtual reality headset could help her to have a digital rollercoaster experience instead.
5. Jewelry – We know that modern millennials like to be fashionable, this includes their extensive collection of accessories. Accessories are a way to express yourself so that you can stand out in a population of persons with interests and lives similar to that of your own. Jewelry is a fabulous gift because it comes in so many different styles and colors. Plus, there are jewelry engraving companies available like Thoughtful Impressions which specialize in creating one-of-a-kind personalized necklaces and custom bracelets as meaningful gifts specifically for young women. Trending right now for millennial woman are stacks of bracelets and rings, layers of necklaces and dainty rather than clunky pieces. Bar necklaces are an elegant choice that can she can wear with almost every outfit, so if you're looking for your gift to get a lot of use, personalize a bar necklace for her. Rose gold and yellow gold are popular choices right now. Modern women want to look great but never want it to seem like they're trying too hard because that's just tacky. Demure minimalist jewelry with bar necklaces and small dainty charms make a statement without screaming in your face.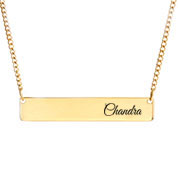 6. Gift Cards – This is always a winning gift choice because the gift recipient can buy what she wants and there's no added pressure on you to get sizes, colors or styles correct. You do, however, need to make sure you pick a gift card to a company that she likes! Be careful with purchasing Visa, Mastercard, Discover or Amex gift cards, because they charge you an activation fee.
7. Efficiency Apps – Technology is a beautiful gift to our lives. It's a gift that should be used to help us all live easier and apps are a great way to do just that. That being said, since she'll need to install the apps on her own devices, it's likely easiest for you to simply seek out and suggest helpful apps to her. If she enjoys reading and wants a way to more easily manage her books and discuss them with other readers – consider sending her the app link for Goodreads. If she's always got clever ideas popping up in her mind, but she forgets them before she can find a paper and pen to write them down, then Google Keep is a handy app to install. A good way to go about it is to first determine where she could use some help. Then, do some research for related apps –read through the results including reviews. From there, you'll want to send her the links to the apps you think she'll appreciate most. It's a good idea to also include a brief description of the app so she can quickly access if it's an application she'll want to use.
8. Activity Breaks – If she's a busy working girl with kids or pets, how about offering to babysit? When you're super busy, what you wish for more than anything is time and that's what you can give her. Time to sit and do nothing. Time to work on something else. Time to finally start writing the poems she keeps thinking about in her mind. Time to search for new recipes to try out for dinner this weekend. Time to go get herself a massage! Time is a special gift.
9. Healthy Foods – One thing about many modern millennial women is that they understand the importance of taking care of their health early on. They know that by eating healthy foods, they're going to lower their risk for diabetes, heart disease, physical pains and emotional distress from over or undereating foods that are unhealthy for their bodies. Take her to a farmer's market or get her a gift card for fresh foods from a delicious local health food store. Even better, make her a healthy meal – use fresh ingredients and go light on the sugar and high on the vegetables. For those who are often on the run and don't take the time to eat as often as they should, subscribe them to a monthly delivery program for a balanced protein powder for use in shakes. A company called Purely Inspired sells a chocolate protein powder made from pea protein which also includes healthy fruits and veggies in the mix. All she'll need to do is to add 2 scoops of protein powder, then mix it with water or some form of milk to make a delicious, nutritious shake. If you use Amazon's subscribe and save program, you'll save a few months on it each month.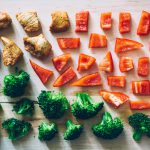 9. Beauty Treats – Millennial women like being able to take care of themselves and one way many of them do this is with beauty products. Make-up, hair products, hair tools, skincare, perfume, you name it – Ulta or Sephora has got it. Take a trip to one of those stores and browse their amazing selections of makeup and other beauty treats for a gift she'll love. If you can't find one – get her a gift card to a beauty supply store so she can shop for the beauty products she's always wanted with your money.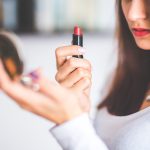 Choose any of these ten amazing gift ideas and the modern millennial woman you're looking to impress will be over the moon! Happy Shopping!